Bruins Basketball Opens Season With Loss 
The Bruins (0-1) were defeated 68-57 at Santa Teresa on Dec. 2. The Bruins trailed 34-28 at the half and never recovered. Senior Christian Lee led the Bruins with 15 points while senior Cole Lockwood added 11 points. The Bruins host Yerba Buena on Dec. 7 at 5:30 p.m.
Sporting 97G White Win 2013 College Surf Cup U16G Gold Championship
The Santa Clara Sporting 97G White Team coached by Veronica Cashman went undefeated to claim the U16G Gold Championship at the 2013 College Surf Cup Tournament in San Diego. In an all Nor Cal championship match, they beat local rivals Juventus SC Zebre 1-0 to win. The team also won the 2013 Cal-North State Cup Championship, Sporting Girls Invitational, CCSL and NorCal Premier League titles this season.
From the Den
All of the Santa Clara Lions Cheer teams performed in the regional competition at the Santa Clara Convention Center Nov. 30. The Wildcats Cheer squad claimed second, with the Panthers girls claiming third, and the Mitey Cats cheer team performing an excellent non-competitive routine. The Wildcats scored their highest points total of the season.
SPONSORED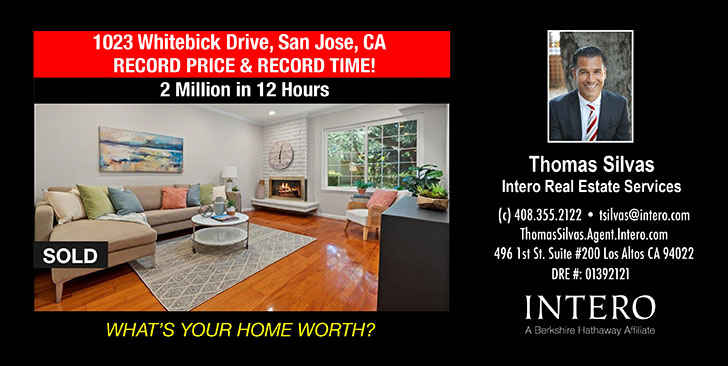 The Panthers (10-1) football team travels to Murrieta Mesa High School in Southern California to battle the La Costa Canyon Mavericks on Saturday, Dec. 7 at 4 p.m. in the Best of the West bowl game.
Mission Saints Win Third Straight
The Mission College Lady Saints (4-4) basketball team claimed a 79-72 win at San Jose City on Nov. 27. It was their third consecutive win. Gabrielle Ludwig led the team with 24 points and 14 rebounds. Court Blackett-Roache added 21 points. Mission competes in the Contra Costa tournament at Contra Costa College Dec. 5-7.
Santa Clara University Men's Basketball Finishes Fourth at Tournament
The Broncos finished fourth at the 47th Annual Cable Car Classic Tournament. After losing 91-85 to North Dakota State, Santa Clara played Rice in the consolation bracket. SCU lost by one (67-66). North Dakota State won the tournament with an 87-70 victory over Rider. Junior Brandon Clark, who scored 32 points against North Dakota State and 15 against Rice, was named to the All-Tournament Team. Santa Clara plays at CSU Bakersfield on Dec. 5 and Cal Poly on Dec. 7.
Santa Clara University Women's Basketball Finishes Second at Tournament
Santa Clara finished second at the Radisson Hotel Chatsworth Thanksgiving Basketball Classic 2013 Championship in Northridge, Calif. The Broncos beat CSU Northridge 66-61 before losing 70-48 to Hampton. Freshman Marie Bertholdt, who scored 12 against CSU Northridge and 10 against Hampton, was named to the All-Tournament Team. SCU plays at Fresno State on Dec. 8.