November and December is high season for holiday craft fairs, as omnipresent and eagerly anticipated as Santa himself with a sleigh full of handmade toys on Christmas Eve. The 2013 San Jose Harvest Festival, which drew almost 12,000 shoppers over three days in 2012, returned to the San Jose Convention Center for its 41st show, part of downtown San Jose's holiday tradition on Thanksgiving weekend.
If you think there's nothing new to discover at holiday fairs, you haven't seen San Jose Harvest Festival's abundance of distinctive items, handmade in the U.S.A. by diligent, creative artisans who know the way to San Jose, most from around California and other West Coast states.
Campbell resident Yvette Huygen has attended the Harvest Festival for more than 10 years.
SPONSORED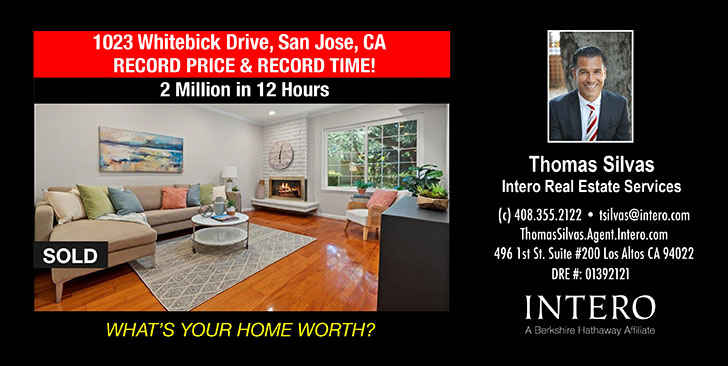 "I thought this year I'd buy nothing, but I bought more than last year already," she says early Saturday afternoon. "I come to find things that are unique. I like to see what kind of small artisan work I can buy as gifts and treat myself to."
Santa Clara resident Sue Toorans, one of the 250 juried artisans, creates her brightly-colored, Featherweight Finery from anodized aluminum.
"A key thing about my jewelry is that it's lightweight. Your jewelry does not have to be your workout," says Toorans (www.featherweightfinery.com).
Some products are cleverly crafted from recycled materials. San Rafael resident Leo Aguirre at California Bottles (www.californiabottles.com) recycles more than 50,000 wine and other liquor bottles a year, heating then flattening them to be used as cheese trays, spoon rests, and "101 more uses."
"We take people's trash and turn it into something—art, and other people take something and turn it into trash," says Aguirre, who gets his used bottles from bars, friends, family, and co-workers.
While living in China, where billions of single-use chopsticks are discarded annually, Bryan at Chopstick Art (www.chopstickart.com) got the idea of turning discarded chopsticks into home accessories. Now living in Oregon, Bryan collects used chopsticks from restaurants, sanitizes them at high temperature, then sorts and crafts them into attractive folding baskets, soap dishes, and trivets.
Because participating in the festival is a considerable financial investment, the $750 space fee is reduced by $100 for first time participants, allowing them time to build up a customer following.
"I had done craft shows, and I wanted to see where I could go—how much I could build the business. There's nothing between church or senior center craft shows and this," says first-time participant Roberta Swain from Huntington Beach.
"You have to be sure you have enough inventory and variety," advises Swain, who makes doll clothes (robertasrags@gmail.com).
Santa Clara has its own smaller holiday craft shows, which are fundraisers for the hosting organizations. They feature items by artisans from Santa Clara and nearby communities, who pay small fees or a percentage of their sales to participate. Neighborhood home shows are hosted by individuals or informal collectives of artisans
"The many gifts I bought—that's the best part," says Huygen as she continues exploring the San Jose Harvest Festival.
Santa Clara Holiday Fairs
December 7, 10 a.m. to 4 p.m., 4th Annual Holiday Home Boutique featuring ten crafters and award-winning Santa Clara children's book author D.L. Carroll, 3342 Georgetown Place, Santa Clara.
December 7 & 8, 10 a.m. to 4 p.m., Holiday Gift Fair & Family Art Day, Triton Museum, 1505 Warburton Avenue.
December 14, 10 a.m. to 4 p.m., 3rd Annual Holiday Craft Fair, sponsored by the Santa Clara City Library Foundation and Friends, Central Park Library, 2635 Homestead Road.