Wilcox Chargers Defeated by Bellarmine in CCS Open Division Showdown
The Chargers (9-2) played valiantly against Bellarmine (8-3), but were overcome 31-19 by the Bells on Nov. 22 at Wilcox in CCS Open division playoffs.
The Chargers fell behind 14-0 in the first quarter, but fought to the end. Although trailing the entire game, they pulled within five points when senior Delshawn Mitchell scored a one-yard TD run on fourth down with just four minutes remaining in the game. The Bells intercepted a pass by senior QB Kenny Dipko that was returned 31 yards for a TD, sealing the win for Bellarmine. The Chargers came as close to four points, trailing 17-13 in the third quarter when Dipko connected with senior Cory Barraclough on a 16-yard TD pass. Senior Sione Finefeuiaki scored the Chargers' other TD on a six-yard run. The Chargers failed to connect on a field goal just before the half.
Mission College Basketball Gaining Momentum
After losing their opening game 89-86 to San Diego Mesa on Nov. 23 in the Lady Viking Hi-Desert Classic Tournament at Barstow College, the Mission College Lady Saints (3-4) recorded two straight wins in the tournament. Jolana Jordan scored 26 points in the loss while Gabrielle Ludwig amassed 20 rebounds. The Saints then claimed an 80-60 win over Porterville on Nov. 24 in which Ludwig led the Saints with 34 points and 28 rebounds. Court Blackett-Roche scored 22 points. The team then bested Imperial Valley 65-42 on Nov. 23, led by Ludwig with 28 points and 20 rebounds. Jordan and Ludwig are second and third in points per game in the Coast Conference South division while Ludwig leads the division with 18.1 rebounds per game – her 127 rebounds are more than double the total rebounds of any other player in the division. The Saints play at San Jose City College on Nov. 27 at 5 p.m.
SPONSORED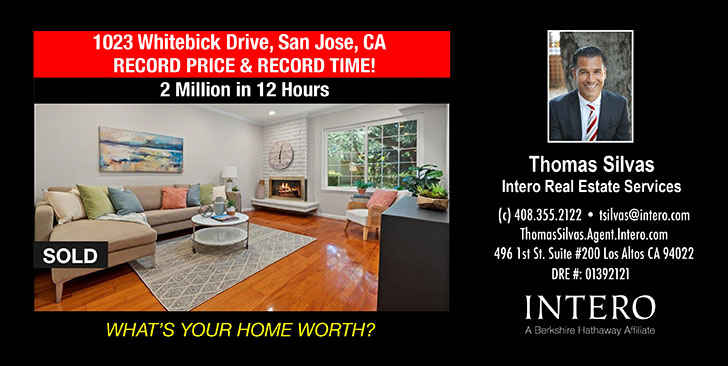 St. Lawrence Students Given All-League Honors
Boys Cross Country: PSAL League Champion: junior Devon Gonzalez, PSAL First Team All-League: Gonzalez, sophomore Matt Perea, senior Justin Strong. PSAL Second Team All-League: freshman Nayeer Ullah
Girls Cross Country: PSAL First Team All-League: senior Sabrina Sambuceto
Soccer: PSAL First Team All-League: sophomore Cody Barela, senior Martin Perez, and senior Austin Ranson. PSAL Honorable Mention All-League: freshman Steven Souza Volleyball: PSAL Most Valuable Player: senior Brook Burgos. PSAL First Team All-League: Burgos, senior Kylie Bragg. PSAL Second Team All-League: senior Kayla Alvarado. PSAL Honorable Mention All-League: freshman Monica Hrncir.
Santa Clara University Women's Soccer Make it to Sweet 16
The Broncos tied 1-1 in a NCAA Tournament Sweet 16 match against No. 4 Virginia Tech, but the Hokies advanced 3-1 on penalty kicks to end Santa Clara's season. Junior Sofia Huerta scored the team's only goal of the night. SCU ends with a 16-4-2 overall record.
Santa Clara University Men's Water Polo Finishes Third
Santa Clara finished its season by placing third in the WWPA Tournament. On Nov. 24 the Broncos beat Loyola Marymount University 12-7 to finish the season with a 16-15 record. Goals were scored by: redshirt seniors Patrick Weiss (2) and Theo Nasser, freshman Graham McClone (2), sophomores James Rude (3) and Garratt Johnson, senior Tucker Carlson (2), and redshirt junior Matt Kochalko.
Santa Clara University Women's Volleyball Wins, Loses
SCU beat Loyola Marymount 3-1 (25-18, 25-20, 22-25, 25-19) on Nov. 21 before losing 3-2 (25-13, 25-13, 18-25, 17-25, 10-15) to Pepperdine University on Nov. 23. Junior Taylor Milton led the Broncos in the loss with 11 kills, 15 digs and five aces (Milton had 10 kills in the win over LMU).
Santa Clara University Men's Basketball Loses
The Broncos lost 84-69 to Notre Dame on Nov. 22. Santa Clara shot 25 of 60 from the field, including 10 of 22 from three-point range. They also collected 16 assists, five steals, four blocks and 25 rebounds. Individually, junior Brandon Clark led the team with 21 points. Santa Clara hosts the Cable Car Classic Nov. 29-30.
Santa Clara University Women's Basketball Loses
Santa Clara lost 67-62 to UC Santa Barbara on Nov. 23. SCU shot 45.7 percent from the field and 23.1 percent from three-point range. The team collected 39 rebounds, 13 assists, four blocks and three steals. Individually, freshman Jo Paine led Santa Clara with 14 points and nine rebounds. The Broncos play at the Northridge Tournament on Nov. 29-30.