Entrepreneur Channon (pronounced "Shannon") Kennedy has plenty of firsts. She was the first in her family to graduate from college. She was the first in her family to own a home. And now she's the first in her family to hold a patent.
Originally from Atlanta, Kennedy moved to Santa Clara when she was young. She graduated from Wilcox High School and received a BS and an MBA from the University of Phoenix.
In 1999, she launched her career in banking, with a specialty in startup banking. With a job connecting her with innovative entrepreneurs on a daily basis, it was a natural step for Kennedy herself to become one.
SPONSORED

Her road to entrepreneurship began in 2007 with a chance conversation with a carpenter friend, whose son had died of leukemia at the age of eight. Kennedy's friend talked about spending as much time as he could with his son Morgan while the child was sick. He blue-skyed about a carpentry tool that would have given him even more time with his son by combining two carpentry steps: measuring and marking.
She talked over the idea with some friends in construction, who agreed that such a tool would be extremely useful.
"Once I realized it was a good idea, I did a patent search," said Kennedy. "And it turned out there was no patent for anything like it, so I filed for a patent."
She christened the new invention after her friend's son, calling it the Morgan Square.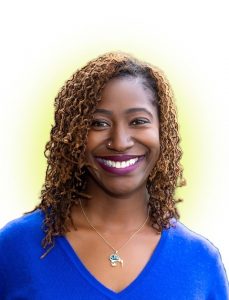 After receiving the patent, Kennedy found a designer, a San José-based manufacturer. She started a company, Kiwi Vision, to market the tool. Kennedy introduced the Morgan Square in October 2019, but the COVID-19 pandemic shut everything down.
Two years later, she reintroduced the Morgan Square at the 2022 International Woodworking Fair in Atlanta, where the company was one of 20 finalists for the most innovative product.
"We had so many sales at that show we caused a security alert on our own website," Kennedy said.
By combining measuring and marking, the tool reduces construction time and effort.
"Estimates are that in framing, it saves 35% to 40% per job," said Kennedy.
The tool also has fans in the quilting world, where it simplifies cutting quilt squares.
Being a woman in the construction tool field is an "unexpected" one, Kennedy says. Often, at trade shows, people will ignore her because they don't realize she's the inventor.
"When they find out that I'm the CEO and I understand the industry and how the tool works, they're blown away," said Kennedy.
The company is growing, with several online retailers selling the product, in addition to selling directly from the company's website.
In July, the Morgan Square was featured in Stump Nubs "Cool Tools" YouTube video.
"That video sold us out on Amazon in less than 2 hours," said Kennedy. "This was one week before exhibiting at the AWFS Fair in Las Vegas."
One of the things Kennedy says she's learned in her 24 years in business is that you have to be willing to swing the bat, even at the risk of striking out.
"If you never try, you'll never fail," she likes to say. "But you'll never succeed, either."
You can see a video of how the Morgan Square works on YouTube. Just search "The Morgan Square."
Other Small Business Posts:
ZDen: Sleeping Without Light
Local Business Owner Pushes for More Women in Construction