Dorothy Adeline Dias passed away in Santa Clara on October 17th surrounded by her family. She was 83 years old.
Born in Santa Clara on May 19th, 1931, Dorothy was the oldest child of John and Adeline Mattos. She has a younger brother, Richard Mattos, was aunt to Carolyn Silva, Pamela Santos, and Gary Mattos. Dorothy was also the loving great aunt to many people including former Santa Clara Council Member Dominic Caserta.
Dorothy married Alfred Dias at St. Clare's Church in 1951. "Even though Aunt Dorothy has no children of her own, she was mother and grandmother to all of us. In fact everyone who knew her called her Aunt Dorothy, recalls Dominic."
SPONSORED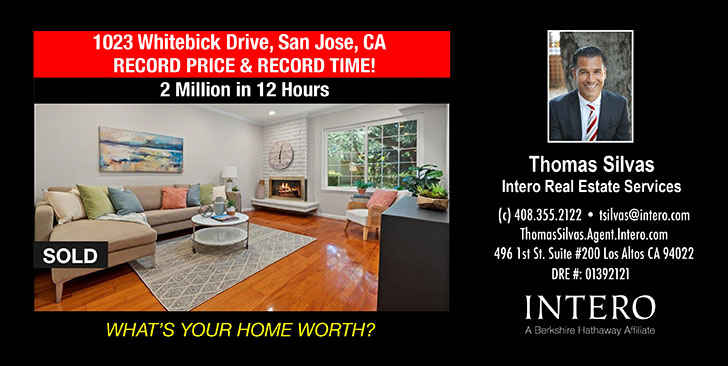 Dorothy attended St. Clare's and graduated from Notre Dame High School in San Jose, CA. She went on to work for Agnews for close to 40 years. Aunt Dorothy loved Santa Clara. She loved to tell the story that she lived in the same house, 1746 Jackson Street, her whole life.
Aunt Dorothy was an active member of St. Clare's Church. She loved entertaining guests at her house and loved sending holiday cards with her dogs to her loved ones.
Aunt Dorothy volunteered at Kaiser Hospital every Tuesday for the last 15 years of her life never missing a Tuesday of work. She was the longest living member of the SES Lady of Fatima in Santa Clara.
Aunt Dorothy was the epitome of unconditional love and always brightened people who were around her. "To be with Aunt Dorothy was to be in the presence of unconditional love. It was such an awesome feeling to be around someone who was so giving, humble, and full of life. She taught me so much and my family and I are going to miss her dearly," stated Dominic.