Picture hats, fascinators and bowlers were all the rage when Triton Fields opened for one night only on April 29.
As bidders raised the asking price for pieces donated by local artists and gift baskets full of treats and treasures, bettors clutched their tickets and listened to the races, hoping their chosen horse would come out victorious.
In true southern style, guests noshed on classics like shrimp and grits, chicken and waffles and garden vegetable white bean ragout while sipping on mint juleps and listening to musical performances by Notte Voci.
SPONSORED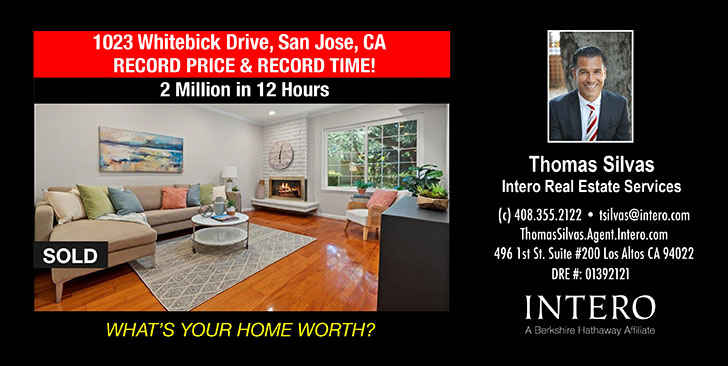 Although imaginary, Triton Fields was one part of the atmosphere the Triton Museum of Art's staff created for the museum's Kentucky Derby themed annual gala, which grossed over $50,000 for the museum.
"We've been playing with it as an idea for several years," said Executive Director Jill Meyers. "[The gala date] is close to the derby and it's just a fun one with the food and the hats and the mint juleps so it's a good one to plan a fundraiser around."
Duncan and Veronica Macfarlane of San Francisco attended with their neighbor, Dennis Gilchrist. The friends of Triton Board of Trustees Member Michael Niemi truly got into the spirit of the event, bidding on many pieces and anxiously checking in on their desired items throughout the night.
"I've bid on about six or seven pieces," said Duncan Macfarlane. Among his bids were Bonnie Minardi's "Marco," a small painting of a rooster, and Sarah Peabody's "Horses Sunning," a larger oil painting featuring three horses in a pasture.
"Those horses are beautiful," he said. "[Veronica's] dad has a chicken ranch and there's horses on it so either the [rooster] or the horses would be great. We also have a couple baskets [we're bidding on]."
Gilchrist had his eye on a Yulia Naganova matte paper print, "Poppies" and a Thomas the Train themed basket for his son.
"Right away, I walked in and I bid on the poppies," he said. "That was my grandfather's name and I live in the house he lived in."
As Gilchrist and the Macfarlanes watched bid sheets to avoid being outbid, artists Inna Zatulovsky, Olga Minkovich and Irina Shishikina watched bid sheets for a different reason–the three women, all engineers at Applied Materials, submitted art up for auction that utilized a Japanese technique.
"[Our work is] Japanese art called Oshibana," said Zatulovsky. "What they do is use natural materials only and it's incorporated with a background of watercolors. Nature already created the beautiful images and for us it's only to combine them."
Zatulovsky, Minkovich and Shishikina's artwork crept up in price throughout the night, as bidders rounding the Warburton Gallery and stopped by the works just long enough to add their name and bid number to the auction sheet. Zatulovsky's piece, "Light in the end of the Tunnel," was sold for above its value, while Minkovich and Shishikin's submission were sold well over the opening bids.
As with past years, auction items in the Warburton Gallery ended 15 minutes before auctions in the Permanent Collection Gallery, allowing the Macfarlanes to acquire all of the art they wanted to buy.
"We got the two pieces we were after and didn't get into crazy bidding wars," said Duncan Macfarlane. "We got those beautiful horses and the rooster. We're really happy."
Gilchrist also picked up his poppies, and another piece he said he didn't know he wanted.
"I did get the jazz piece that I didn't know I wanted and I got the poppies," he said, pleased with his purchase. "My grandfather's name and the reason that I am who I am – I got the poppies."