"Write about your dreams and what steps or what you need to accomplish to turn them into reality" was the essay prompt for the 2014 Santa Clara City Library Teen Read Week Writing Contest, sponsored by the Library and Friends Foundation. About 50 essays were submitted. In late October, the library recognized one grand prize winner along with first, second and third place winners in the middle school and high school divisions.
"The writing contest is a program that supports Teen Read Week, which reminds teens to read for fun in the midst of their busy lives," says Nan Choi, teen services librarian. "This was an opportunity for teens to write about something important to them."
Joseph Goodrich, a senior, won first place in the high school division. His essay, "Giver and Protector," spotlighted his dream to be a police officer. His $75 cash prize will go into a savings account.
SPONSORED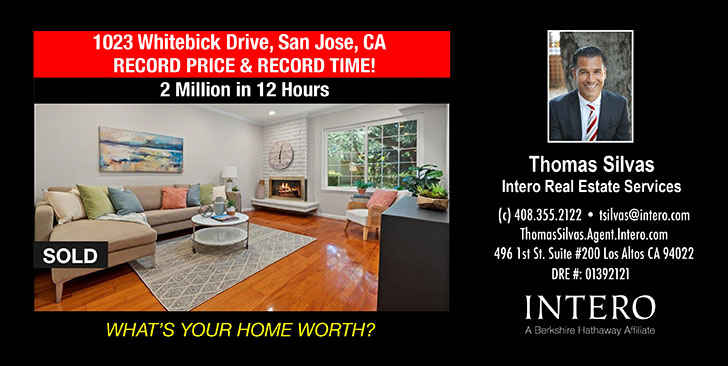 "After graduating from [North Valley Baptist School], I'd like to spend a year at Golden Gate Baptist College, and then I would like to train at a police academy," Goodrich says. "I put God first. Helping people has always been a dream of mine. Police officers put their lives on the line. They take a lot of hits when there are stories about bad police officers. But the good ones still do their job and protect people with their hearts and souls."
The first place winner of the middle school division is Katrina Espinoza, 13, a homeschooled student from Watsonville. She studies at the Central Park Library while her brother attends Live Oak Academy. In her essay, "Flying High," Espinoza shared that her dream is to raise money to get a pilot's license, which costs $10,000.
"I won $75 and I'm going to save it for flying lessons," Espinoza says. "I love flying. I've gotten to fly a lot in the Civil Air Patrol program I'm in. I learn a lot about how to fly and what I'm flying. I get a lot of aerospace education. Right now, I can fly as a co-pilot, but I can't pilot my own plane yet until I'm 17 years old. I want to be a search and rescue pilot so I can help out my community."
The grand prize of the iPad went to Samia Abbasi, a junior at Wilcox High School and an aspiring novelist. Her essay was titled, "My Writing, My Voice."
"My novel is about a girl who has a recurring dream that she's being chased by a creature in a forest," Abbasi says. "When she is able to control her dreams [with lucid dreaming], she goes through a doorway and comes upon a hallway. The different doors lead to the different parts of her mind."
"I'll be doing a lot of writing on my new iPad," Abbasi continues. "It's important for people to get their voices out. As an individual, we have so many unique thoughts. We need to share with others our perspectives on life."
All the winning essays can currently be viewed at: http://library.santaclaraca.gov/index.aspx?page=2897.