Whether or not they bought raffle tickets for a gorgeously-decorated Christmas Tree, pair of 49ers 2015 season tickets, or the grand prize 2014 Infiniti Q50, all Santa Clara residents came out winners at the Nov. 1 Mission City Community Fund (MCCF) annual dinner and fundraiser, which raised about $150,000 for local non-profits.
Held at the Santa Clara Convention Center's Mission City Ballroom, this year's theme was "Jeans and Jewels," which brought 570 people out in their glitziest denim finery. Terri Kolstad of Santa Clara was the winner of the grand prize, which was donated by Frontier Infiniti.
This year's Austen Warburton Award went to Barbara and Kent Clerk, who together have donated thousands of hours to the community over the past 40 years. Kent Clerk directs Santa Clara Fire Department's Volunteer division, and established the SCFD's Community Emergency Response Team (CERT) program, which has trained more than 2,000 citizens in emergency response skills. The Clerks also donated seed money for Santa Clara's fire history museum, which opened in 2013.
SPONSORED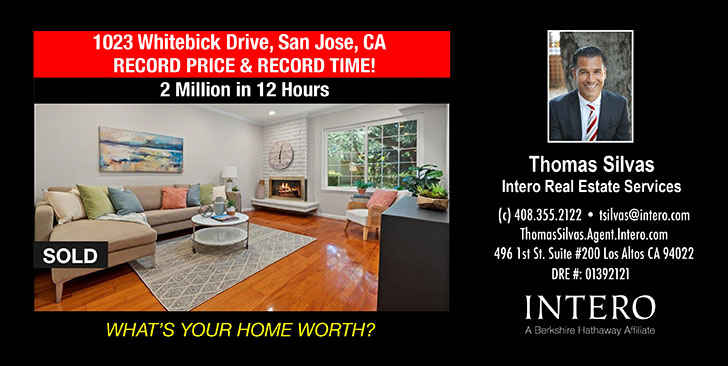 The George Burdick Corporate Award went to Lou Mariani Jr., Mariani's Restaurant and Inn – a fixture on El Camino Real since 1955. Mariani is the third generation to carry on the family business, as well as its tradition of community service – starting with the first Mission City Community Fund Dinner in 1986. Since then, Mariani's has been the been the site for many community and charity functions, and hosts Rotary Club's Enterprise Leadership program for high school students.
The centerpiece of this year's event was the launch of a nursing scholarship in memory of long-time MCCF supporter Aldyth Parle, who died earlier this year. Parle was a Santa Clara City Council Member, Santa Clara County's first Public Health Nurse, chair of the county health department's legislative committee, a founding member of Heart of the Valley, MCCF board member, and an indefatigable supporter of community groups.
"Probably the most important work Aldyth did on behalf of MCCF was her service on the Allocations Committee," Santa Clara City Council Member Teresa O'Neill said Saturday night. "Aldyth knew the needs of so many folks in Santa Clara like no one else, and she knew the people and organizations who were best suited to help them.
"This insight … grew from her many decades of service to this community as a public health nurse," O'Neill continued. "Her calling to the vocation of nursing informed everything she did in her long and productive life. Many would say that when they think of Aldyth, they recall a Santa Clara Council Member or an effective advocate. But I suggest that we remember her as nurse dedicated to the well-being of a broad community"
"For me, honoring Aldyth in this way was a highlight of the evening," said MCCF Vice Chair Debi Davis. "She personified what the MCCF is all about, and through this scholarship she continues to give to the community."
Founded in 1986, the Mission City Community Fund is dedicated to improving quality-of-life in the community. Over the years, the all-volunteer MCCF has donated over $1 million to community service and cultural organizations serving Santa Clara residents, and accepts donations and grant requests year round. For information visit www.missioncityfund.org or write Mission City Community Fund, P.O. Box 587, Santa Clara, CA 95052-0587.