It gets asked every time a new development project is proposed in Santa Clara: Will it include a grocery store? In 2014, Santa Clarans will see some positive answers to that question, including a new Walmart Neighborhood Market in the long-vacant Microcenter store in the Mercado Center on Mission College Blvd.
"Our goal is to lessen trips for customers who already live and shop in Santa Clara, who are already traveling significant distances to shop and work at Walmart." says Walmart spokeswoman Rachel Wall. "Everywhere we operate, we coexist. Our customers appreciate having a choice. We're working to provide the best prices and best selection for folks trying to feed their families."
Noting that the Microcenter space has been empty for over two years, Wall says the Neighborhood Market will drive more sales for all the Mercado Center businesses.
SPONSORED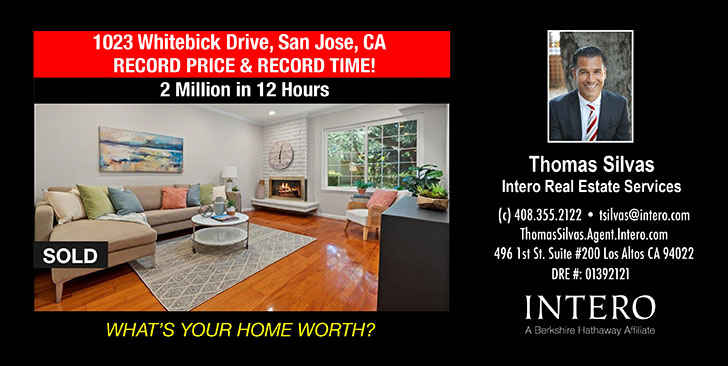 "These types of centers thrive on an anchor tenant. In California, and across the country, we've seen many complementary businesses follow a grocery store. It's a catalyst for building a [retail] ecosystem with variety. Businesses come there [to a shopping center] with anticipation of a strong anchor."
Walmart first introduced the Neighborhood Market in 1998. There are now about 300 across U.S. In California, the first Neighborhood Market opened in July 2012 in Huntington Beach.
At one-third the size of a Walmart Supercenter, the Mercado Center market will offer a distinctly different kind of shopping experience – that of a small-to-medium sized grocery store. The store will feature fresh produce, meats and dairy products, an extensive offering of prepared food choices, a bakery, self-serve deli, health and beauty aids, pet supplies, household goods, and a full-line pharmacy.
In Santa Clara, the Neighborhood Market will also offer organic foods and specialties like gluten-free foods. "We look for opportunity for merchandise to reflect the community, such as ethnic specialties, for convenience," Wall explains. "It's complementary to a specialty grocery store."
But no question, the Neighborhood Market will be a competitor. "Our guarantee is that all prices are low prices, everyday," says Wall. "Our store managers are empowered to ensure prices are the best at the local level, and they will match [ads] right at the register."
The market will employ about 65 people in a mix of full- and part-time jobs. Although Walmart has gotten a bad rap over the years for its employment practices, the store stacks up competitively as an employer as well as a retailer.
The majority of Walmart's California employees are full-time, Wall reports, and both full-time and part time employees who've averaged 30 hours a week during the preceeding year, get full benefits – including medical insurance – that starts as low as $18 a paycheck.
This month, Walmart will open a temporary hiring center in the Mercado Cernter, says Wall, "and the store manager will be right there. All the applications will be processed in that location, [and there will be] promotional opportunities for employees who already live in Santa Clara as well as new hires."
"We're pleased to welcome the new Walmart Neighborhood Market," says Santa Clara Chamber of Commerce President and CEO Steve Van Dorn. "This store will help enliven the Mercado Shopping Center and complement the existing businesses while also serving as another example of the economic development progress the city has made over the past several years."
"For us it's exciting to bring business back to a vacant location," adds Wall. "There are a lot of exciting projects in Santa Clara."