The front window of Toppings Tree Restaurant (www.toppingstree.com) at Homestead and Monroe is a one-stop shop for ways to help relief efforts that continue following the ravages of Typhoon Haiyan in the Philippines: Where to volunteer your IT skills to help communications, where to donate, or how to get in touch with relatives in the disaster area.
The information window is the personal efforts of Toppings Tree owner Jesse Zapanta. Last month Zapanta hosted a fundraising event organized by two Santa Clara University students – Javier Benitez and Greg Wu – who are members of the campus Filipino group Bar Kada. The event drew about 150 people.
"I always love Filipino food," says Benitez. "It was an opportunity to bring students together to help. They're five minutes away [from the restaurant]. I wanted to help any way I could."
SPONSORED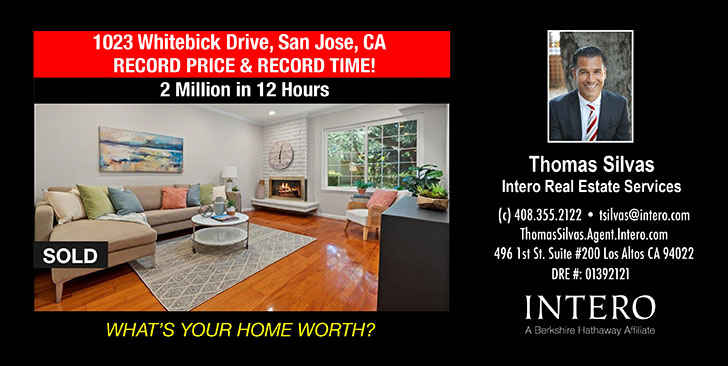 It was also an opportunity to introduce guests to tasty traditional Filipino cuisine, from classic Filipino adobo – marinated slow-cooked tangy chicken and pork – to Toppings' signature dish, tocino – marinated pork, with java rice and a fried egg on top. The extensive menu also includes better-known Filipino favorites such as pansit, and even Chop Suey. "People forget that many Chinese immigrated to the Philippines," explains Zapanta.
Zapanta has been operating his restaurant for about three years. A California resident for the last 22 years, he was originally a project manager for a San Francisco construction firm.
He was looking for a change, when a friend – who owned the original Toppings restaurant in San Francisco, now "Toppings Juan," invited him into a partnership to an East Bay restaurant, and he took the plunge. ("Toppings" is a type of Filipino street food that's served on a bed of rice.) There are now three restaurants, "Juan," "Too," and "Tree."
Originally, the partners wanted a to open a third location in San Jose, but the Homestead spot was available and the building owner was looking to bring in a restaurant. But after making a significant investment in money and time furnishing the restaurant, making a go of the business has been challenging.
"When we came, [the block] was almost entirely vacant," remembers Zapanta. In addition, Zapanta didn't realize when he leased the space that a zoning change was needed to allow sales of beer and wine – something that the property owner has been unwilling to ask for.
However, Zapanta has a solid following from the Bay Area's Filipino population – which is the largest Filipino-American population outside Los Angeles. "Filipinos will travel for good food," says Zapanta. Indeed, three-quarters of his patrons are Filipinos craving the island nation's characteristic combinations of sweet, salty and sour flavors. Everything is made from scratch at the restaurant, he notes, from the marinated meats to the traditional "ube" – purple yam and coconut milk ice cream.
Benitez and Zapanta are planning to hold more events next year, as the work of rebuilding the Haiyan-battered areas continues. Cash assistance is the most valuable, says Zapanta. That's echoed Dorothy Carlson, Minister of Parish Life at St. Justin, which has a large Filipino membership. "Logistically it's hard to manage in-kind donations," she says.
The parish's website (www.st-justin.org) has a direct link you can use to get information and donate to Catholic Relief Services' work in the Philippines. Or you can visit Toppings Tree at 1171 Homestead, Suite 150, to enjoy some adobo and pansit and drop off a check in the donation box for Catholic Relief Services.