At Chipotle Mexican Grill's grand opening on December 5th in the Rivermark Plaza, the top items ordered were steak, chicken, and barbacoa (shredded, braised beef) burrito bowls. Diners marveled at the restaurant's contemporary décor, the attentive customer service, and of course, the scrumptious food. The new restaurant is the first Chipotle restaurant to open in the City of Santa Clara.
"At Chipotle, we care about our food and where it comes from. And we find that a lot of people local to this area also care about the same things," says Erica Cheung, senior marketing strategist for the restaurant's local division.
At the restaurant, meals are prepared with high-quality ingredients and appetite-pleasing recipes. For example, the chips are made in-house and sprinkled with fresh lime juice when they're taken out of the fryer. According to the company web site, the restaurant's chickens are raised without antibiotics, and most of the restaurant's cheese and sour cream come from cows on hormone-free diets.
SPONSORED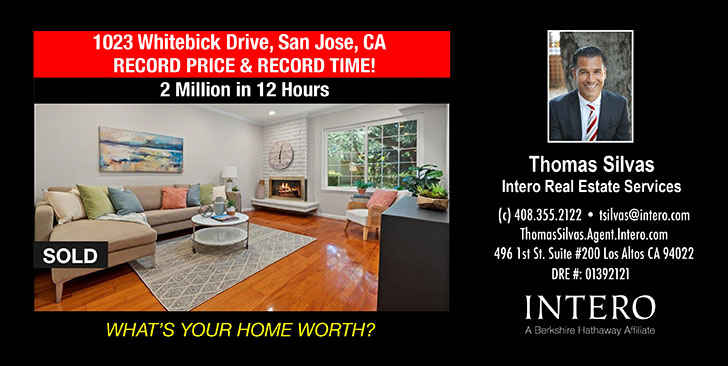 "We cook everything fresh; we don't have microwaves or freezers here," Cheung says. "Our cilantro is 100 percent organic. We're making our way to making all our beans 100 percent organic too. We use rice bran oil where there are no trans fats, and it's non-GMO."
One of the newest menu items is sofritas, made from artisan tofu. Cheung shares that sofrito is a traditional Mexican dish, a base prepared with vegetables and tomatoes. Chipotle's sofritas is made from a sofrito base. The texture of this prepared tofu is similar to meat, with a kick of spicy flavor.
Another hot item is the burrito bowl. A customized order of a bowl with brown rice, chicken, fajitas, fresh tomato mild salsa, and cheese is a satisfying meal bursting with flavor from the salsa's jalapeño peppers and the restaurant's signature "chipotle adobo marinade."
"The smoke-dried jalapeño pepper is the basis for our secret marinade," Cheung says. "People ask what 'chipotle' means, and it is a smoked-dried jalapeño pepper."
Restaurant staff members are trained to work with customers with food allergies or restricted diets. For example, if a customer mentions to a staff member that they have a gluten allergy, staff is trained to change into new gloves so that traces of flour wouldn't touch that customer's food.
"We do fundraisers with many non-profits, many of which are schools," Cheung adds. "We offer 50 percent of proceeds from a fundraiser back to a school.
"Right now, we offer catering spreads; we can serve from 20 to 200 people," says Saadia Morales, a marketing strategist for the restaurant's local division. "We're doing a promotion now for the holidays so that if anyone puts in a catering order for 20 or more people, the next time they come in, they will get two free burritos. [To learn more], they could call the restaurant or 1-800-CHIPOTLE."