On the afternoon of Nov. 10, workers were busy scraping the logo of the Yan Can Asian Bistro from doors at the restaurant's location in the Rivermark Village. At its regular closing time that evening, the restaurant closed for good. An original tenant since Rivermark Village opened, the restaurant served Asian cuisine for over 12 years. (In 2010, the restaurant's name changed from the Yan Can Restaurant to the Yan Can Asian Bistro.)
"I've been with the Yan Can Asian Bistro for about eight years," said Cory Chen, executive chef and owner of the Yan Can Asian Bistro. "I started working under Martin Yan originally. From there, I became the chef-owner."
Chen admitted feeling bittersweet about closing the restaurant, but explained that a business opportunity came up.
SPONSORED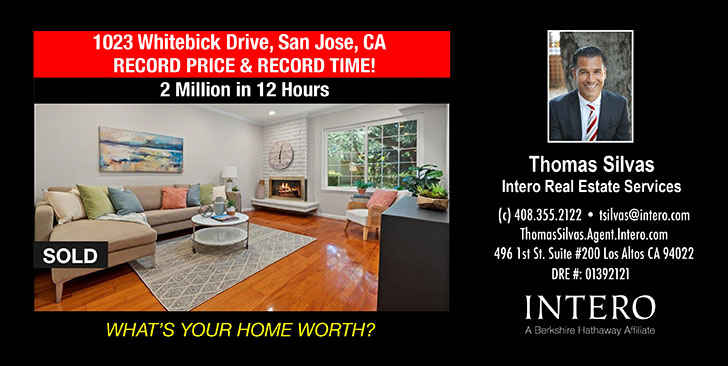 "I was given the offer to sell the restaurant from someone who wanted to buy the restaurant space," Chen said. "They are going to keep most of the current staff. The new restaurant, which I hear will be called Easterly, will be a Chinese and Asian themed restaurant."
Chen has been a generous contributor to the Santa Clara community. Local organizations to which Chen gave gift certificate donations include the Santa Clara Women's League, the Santa Clara Elks Lodge, the Santa Clara Police Activities League, Kathryn Hughes Elementary School and Wilcox High School.
"Over the years, I did a series of different events with the Santa Clara City Library Foundation and Friends," Chen said. "Most of the time, I offered a cooking class or a cooking demo for a private party as auction items for the Library Foundation's Lollapalooza fundraisers."
Chen has also been a friend to Don Callejon School, located within walking distance of the restaurant. He supported fundraisers where proceeds from meals purchased at an established date and time went to the school.
"The field trips for Don Callejon School students took place during Chinese New Year every year," said Chen, who didn't charge the school for these field trips. "When the kids came by, they'd learn about Chinese culture. We'd make noodles for the kids at the open kitchen so they can watch. Some of my fondest memories of being at the restaurant were having these kids in and speaking with them."
Looking forward to future projects, Chen expressed gratitude to the community for its years of support.
Chen was recognized at a Santa Clara City Council meeting on Nov. 21.
SPONSORED