Santa Clara has hosted the first delegation of exchange students and teachers from Limerick, Ireland to visit Santa Clara since the Sister Cities agreement between Limerick and Santa Clara was established Aug. 1, 2014.
The delegation of 12 students and three teachers from Thomond Community College (equivalent to high school in the U.S.) and an official from Limerick's City Hall, had an action-packed visit from Oct. 24 to Nov. 1. The very evening they arrived, they headed to  City Hall for a City Council meeting, followed by a dinner hosted by the Council.
Their itinerary covered Santa Clara University, local high schools, the Google campus, NASA, the Computer History Museum, Intel Museum, Levi's Stadium, a Sharks game, the Tech Museum and California's Great America Halloween Haunt—places some Santa Clarans have yet to visit. The group also had a full day in San Francisco visiting its world-famous sights.
SPONSORED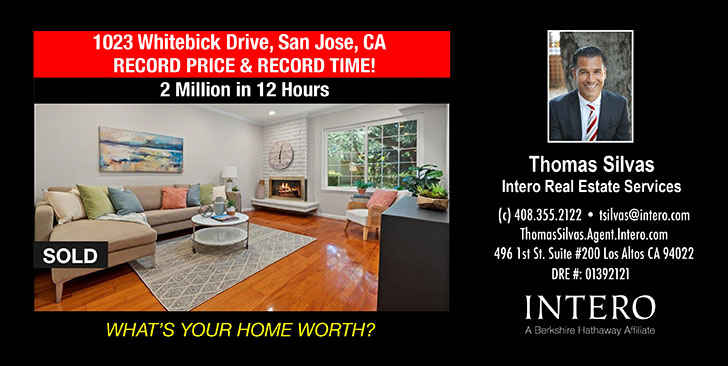 "We were happy to host our guests from Limerick and the collaboration between School District, City Hall and Sister Cities Association worked out very well. It was great to hear from our exchange students and adults that they had great fun and they plan to visit Santa Clara again in future," wrote Santa Clara Sister Cities Association (SCSCA) President Raj Chahal in an email.
Students stayed part of the time with host families, who—along with SCSCA board members and youth commissioners—accompanied them when possible on their outings. A farewell dinner for all was hosted by the family of Sister Cities Youth Commission President Ria Grewal.
"The friendships and bonds [the students] built during this visit will stay lifelong, and that is one of the goals of Sister Cities exchanges. We are thankful to the host families, our students and residents for making this a memorable exchange," said Chahal. "Santa Clara Unified School District Board of Trustees President Andrew Ratermann was instrumental in organizing the exchange."
Santa Clara has two other Sister City agreements: since Aug. 4, 1972, with Coimbra, Portugal, and since Oct. 11, 1986, with Izumo, Japan. For information about the Santa Clara Sister Cities Association, which is an all-volunteer nonprofit, visit www.santaclarasistercities.org.
SPONSORED