Weekly Events Calendar
Thursday, December 21
Housing Rehabilitation Loan Committee Meeting: City Hall—Staff Conference Room. 8-9 a.m.
All You Can Craft Day!: Central Park Library— Redwood Room. 3-5 p.m. Ages 4+. No registration required. Questions?: 408-615-2916
Friday, December 22
SPONSORED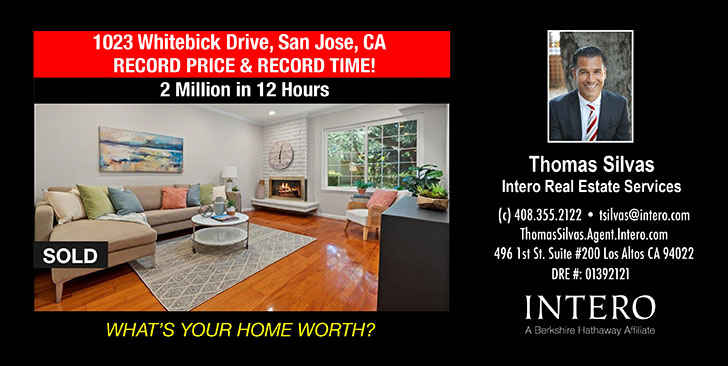 Central Park Nights with Santa Clara Parks & Recreation Dancers: Central Park, 969 Kiely Blvd., Santa Clara. 6 p.m. Free event.
Saturday, December 23
40 under 40 featuring Bilqis Abdul Qaadir: Muslim Community Association—3003 Scott Blvd., Santa Clara. 7-10 p.m.
Sunday, December 24
Merry Christmas Eve!
"Now, 'Dasher!' now, 'Dancer!' now, 'Prancer' and 'Vixen!'
On, 'Comet!' on, 'Cupid!' on, 'Donner' and 'Blitzen!'"
-The Night Before Christmas
Monday, December 25
Merry Christmas!
"I will honour Christmas in my heart, and try to keep it all the year."
– Charles Dickens
Tuesday, December 26
YAC Open Gym Drop In Program: YAC Walter E. Schmidt Youth Activity Center—2450 Cabrillo Ave., Santa Clara. Tuesday-Friday 12-5 p.m. Questions?: 408-615-3760
Wednesday, December 27
Foster Farms Bowl Arizona Wildcats vs. Purdue Boilermakers: Levi's Stadium. 5:30-8:30 p.m. www.levisstadium.com/event/2017-12-27-foster-farms-bowl/