In the wake of a new state law that goes into effect this year, businesses will now have to recycle organic waste.
The law is tiered, reducing the threshold of organic waste production that it requires to enroll in a recycling program.  As of January, the law requires businesses that produce eight cubic yards, or roughly two dozen 30-gallon trash bags, of organic waste per week to enroll in an organic recycling program by the start of April, according to the law.
Beginning at the start of next year, businesses producing four cubic yards of organic waste must enroll in a program. By the start of 2020, if the previous mandates have not reduced the amount of organic waste by 50 percent, the law will require businesses producing two cubic yards of waste to enroll in a program.
SPONSORED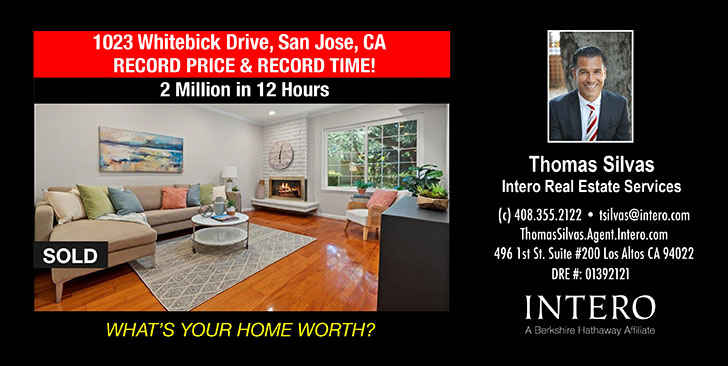 The requires each city to provide these recycling programs to businesses.
Dave Staub, Santa Clara deputy public works director, said the city has already sent letters to those businesses that are required by law to subscribe. Mainly, he said, the law's first phase will only affect mass producers of organic waste such as large hotels.
"Your smaller mom and pop stores will not be affected," he said
Although public works employees have already set up the program's framework, Staube said he expects to have to "tinker" with it to get it running smoothly. In addition to food waste such as orange peels, organic waste also includes soiled paper such as used paper plates or old pizza boxes.
Organic waste uses the same front-loading bins as other recyclables, Staub said, only it is collected by another truck.
Mainly, Staube said, the initial contact with businesses will more of an outreach effort.
"Our first wave is going to be focused on education and technical assistance," he said. "We haven't plotted a stringent course for citation … We just check to verify that they have containers and that they are subscribed."
More often than not, Staub said, a lack of compliance is a due to people not understanding how to sort the recycling properly. If a business repeatedly has loads of recycling turned away, he said, it might be time to speak to the owners to ensure they know how to sort the organic waste.
Staub said he anticipates the transition going smoothly and that people will comply voluntarily, obviating the need to reprimand businesses, – much like when general recycling became mandatory in 2013. Since then, he said the city has issued only a handful of citations for businesses not complying with the recycling mandate.
SPONSORED