Pink, red and white M & M candies filled small cups on each table. Layered heart-shaped doilies served as coasters for tea pots. The tea cups came in lipstick red. Musician Benjamin Akeala Belew played jazz and love tunes on the piano. The Santa Clara Sister Cities Association got in the mood for Valentine's Day with its sixth annual Afternoon Tea on Feb. 16. About 180 people participated.
"The biggest objective today was to add to our fundraising in the advent of our new Sister Cities relationships with Nagpur, India and other potential cities that have been reaching out to us, namely cities in Cuba and South Korea," says Kathy Watanabe, president of the Santa Clara Sister Cities Association. The Santa Clara Sister Cities Association also has relationships with Izumo, Japan, Coimbra Portugal and Limerick, Ireland.
The tea pots with a ribbon tied to their handles contained orange tea while rose tea filled the other kettles. Ham pate, egg salad, Greek pesto, and cucumber cream cheese marked this year's selection of tea sandwiches. Giving the guests a sweet finish to their afternoon tea were baked scones with lemon curd and a chocolate fountain accompanied by miniature eclairs and preserved fruit for dipping. The tea was catered by Margarette Marques of City Lights Expresso.
SPONSORED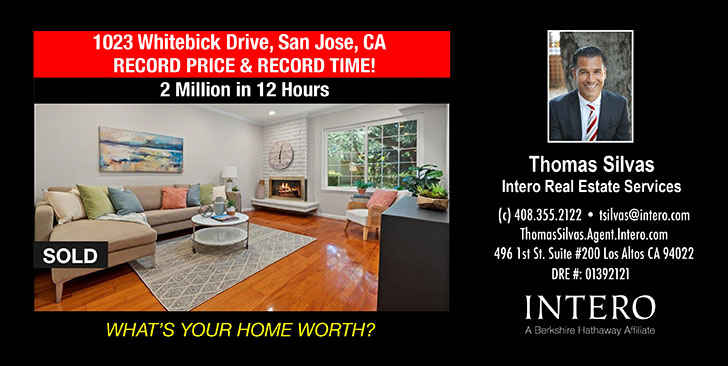 Some highlights were City Council Member Debi Davis's introductory remarks, Watanabe's public recognition of her colleagues on the Sister Cities team and youth representative for Sister Cities International Ajaipal Chahal's speech about the potential people have to make a positive difference in others' lives. Raffle prizes included an overnight stay at the Santa Clara Marriott, wine pairings with Girl Scout cookies and an English tea and cookie basket.
The event drew a number of people interested in becoming involved with the Santa Clara Sister Cities Association.
"Santa Clara's Sister Cities was looking for host families for their Japanese exchange students and I volunteered," says Jena Decker-Xu, who relished the scones. "The students will be coming at the end of March. Since I just moved here, I want to get more involved in the community."
"We came to introduce our three kids to this Sister Cities program," says Bill Broeder, who enjoyed the rose tea. "We'd like to get involved and we hope our sons can visit the Sister Cities someday. We are also open to hosting exchange students. I want my children to get exposure to the world."
"Through the international students program at Mission College, we got involved with Sister Cities," says Marina Broeder, who liked the orange tea. "Through [Kathy Watanabe], we invited the visiting Japanese students from Izumo to get a tour of Mission College and join my class in global citizenship and have lunch with my students. We discussed global issues and how to raise awareness of world events. The Japanese students also prepared a presentation about preserving traditional Japanese food culture. We had a great time."