During the on-stage question segment, Kendall Conn challenged the preconceptions of beauty pageants by declaring that contestants have more to offer than just beauty. Ashley Wong thoughtfully elaborated on Miss America's four standard points. Jessice Leclair shared that she has worked multiple jobs to pay for her car. Ilena Peng considered meeting new people as the best part of being in the competition.
The contestants of the scholarship competition certainly proved they were more than just pretty faces on the afternoon of January 11. Eight women and five teens competed for scholarships and the titles of Miss Silicon Valley and Miss Silicon Valley's Outstanding Teen 2014, respectively.
Anne Gahart took home the crown for Miss Silicon Valley 2014 as well as awards for her interview and being Miss Congeniality. The Homestead High School student performed an upbeat tap dance for the talent portion of the competition. For the evening wear segment, she dominated the stage in a cherry red strapless gown with a gem-studded belt.
SPONSORED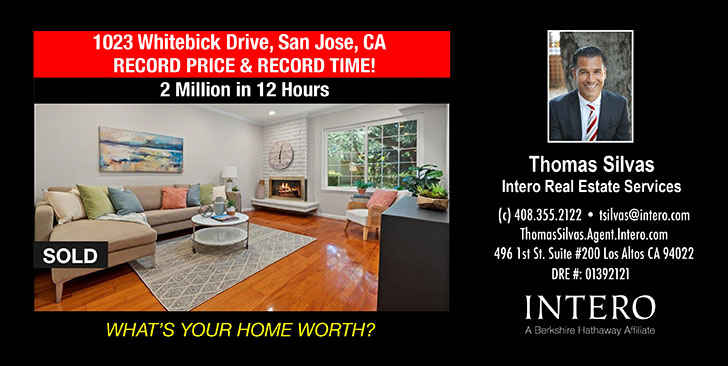 "I worked with our interview coach Tony Moises, and we had mock interviews together," says Gahart, explaining her successful private interview with the judges. "On top of that, I also recently applied for a couple of jobs, so the job interviews prepared me for it. But mostly, it was Tony who helped me with [today's] interview."
Gahart's platform is the Doggie Protective Services, also known as DPS Rescue.
"I've been volunteering with this dog rescue organization for a long time," Gahart says. "I'll be going to pet fairs and pet expos to promote animal adoption."
Jennifer Smith was the winner of Miss Silicon Valley's Outstanding Teen 2014 and the recipient of the talent award. Smith, who holds a first degree black belt in kung fu, performed an energetic kung fu action sequence with double fans, double chains, and gymnastic stunts. For the evening wear segment, she wore a flowing white goddess gown.
"This is my first year competing," says Smith, a student at Rancho Milpitas Middle School. "I came in with no expectations except to have fun."
Smith's platform is "Standing Up to Cancer."
"It started off when my dad was diagnosed with cancer last year," Smith says. "They took out the tumor and he recovered completely. It seems that cancer runs in my family and I'd [like] to find a cure for it someday. I'd like to start going to high schools to educate people about cancer and early detection."
During the talent segment, Joanna Fung cheerfully sang "Don't Rain on my Parade." Rachel Sanville hit all the right notes while singing Puccini's "O Mio Babbino Caro." Jessica Munday danced gracefully to "Elephant in the Room." Yvonne Ambriz showed some sassy moves while performing to "Sassy."
For the evening gown segment, Lourdes "Loo Loo" Amante emerged on stage in a sparkling gold sheath. Nicole Arata floated like a mermaid in a sea green gown. Elaine Fung wore an eggplant purple gown with elegance.
Mayor Jamie Matthews formally recognized Crystal Lee, the winner of last year's Miss Silicon Valley, the current Miss California, and the first runner-up in the most recent Miss America pageant.
Scholarships Awarded, Miss Silicon Valley
Miss Silicon Valley, $2,500 : Anne Gahart
First Runner Up: $700: Kendall Conn
Second Runner Up, $500: Rachel Sanville
Non-Finalists (5 @ $350): Jessica Munday, Yvonne Ambriz, Nicole Arata, Lourdes "Loo Loo" Amante, Elaine Fung
Interview, $100: Anne Gahart
Talent, $100: Rachel Sanville
Miss Congeniality, $100: Anne Gahart
Scholarships Awarded, Miss Silicon Valley's Outstanding Teen
Miss Silicon Valley's Outstanding Teen, $1,000: Jennifer Smith
First Runner Up, $400: Ashley Wong
Non-finalists (3 @ $150): Joanna Fung, Jessice Leclair, Ilena Peng
Interview, $100: Ilena Peng
Talent, $100: Jennifer Smith
Miss Congeniality, $100: Ilena Peng