Earlier this month on a Sunday morning, the Santa Clara Parks and Recreation Performance Dance Team gathered at Cabrillo Middle School, for a full dress rehearsal.  The weather was chilly as the dancers started practicing their routine. But they didn't notice the cold. Instead, their faces glowed with excitement about the show they were rehearsing for Disneyland's Dance the Magic Parade, scheduled for the following week.
About 30 dancers were preparing to participate in the three-day Disneyland Merry Holiday Parade, which featured a dance camp as well as groups from all over the world dancing down Main Street in the Disneyland parade.
Even though this was just a rehearsal, the dancers' spirited and accomplished moves made it easy to see why the Performance Dance Team was invited to participate in Dance The Magic Parade.
SPONSORED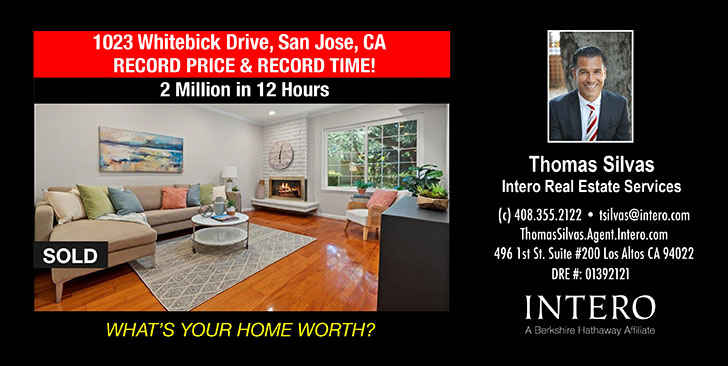 As with all Disney productions, performances must be clean and crisp.  An emphasis is placed on precise lines, polished performances, a thorough knowledge of the dance routine—and the stamina to dance for 15 to 20 minutes during the entire route along Main Street.  The best teams get to lead the parade.
And this year one of those leaders was Santa Clara in their candy-cane dancers' costumes. They acquitted themselves with distinction, faces beaming with pride and excitement during their dance down Main Street.
The Santa Clara Dance Team,  started over 40 years ago, is one of many acclaimed programs sponsored by the Santa Clara Parks and Recreation Department.  The program offers instruction in a wide variety of dance styles and the Dance Team performs at a many City-sponsored events throughout the year, including the Santa Clara Art and Wine Festival, Holiday Tree Lighting and Santa Clara Showtime.
The styles and types of dance instruction offered are almost as diverse as the program's participants, who range in age from 18 months to 25-years-old.  The excellence of the program shows in the dancers' stand-out performances in school plays, the Miss Santa Clara pageant and in performances in a wide variety of theater programs outside school. The Performance Dance Team is special part of the program, open to dancers from 7 to 25-years-old.
For more information on the Santa Clara Dance Team, please visit the City of Santa Clara's Activities and Programs online registration page, apm.activecommunities.com/santaclara.
SPONSORED