At Central Park Library's first summer Family Fun Night on June 8, casual evening picnics were in progress during the presentation of an enormous check from KeyPoint Credit Union to the Santa Clara City Library Foundation & Friends. The Family Fun Nights will be held on Mondays at 7 p.m. until July 13 at the Central Park Pavilion.
"KeyPoint has granted us a giant amount of $15,000 for the summer reading program," says Erin Ulrich, program coordinator of youth services at the library. "That helps us support all of our summer reading programs at our libraries- Central Park, Northside and the Mission. We're grateful for their support."
After the check presentation, dancers from the Pampa Dance Academy performed classical Indian dance in colorful costumes. According to school director Nirmala Madhava, Pampa refers to the name of a river and a famous holy temple in India.
SPONSORED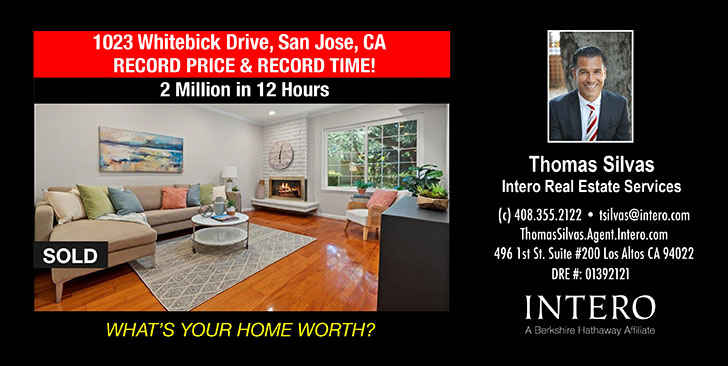 "Tonight my students, between 10 to 15 years old, are performing an Indian classical form called Bharathanatyam," Madhava says. "They are also performing the Panchatantra. Basically this is a drama that gives a moral to kids on how to think twice before you act."
Madhava, who has been practicing classical Indian dance for 35 years, shares features of this performance art. For example, dancers wear costumes with fans attached to the pants so when they squat, the fans open up. A lot of foot work, such as stomping, is also required.
"There is a lot squatting or sitting in a diamond shape, and you'll see many kinds of hand gestures and facial expressions," she says. "You'll see the Namaste symbol. Namaste is a symbol for how we say hello, how we greet each other. Yoga movements are also incorporated in the dance form. We use instruments as bells. We tie bells to our ankles to produce the rhythmic pattern."
Madhava wants interested learners to know that mastering classical Indian dance requires a lot of effort and discipline.
"Like classical ballet, it's not a one day commitment to learn this dance," she says. "Some students here have been practicing for 5 to 6 years." Visit http://www.pampans.com for more information about the Pampa Dance Academy.