Here's how Santa Clara's elected officials spent May:
Mayor Lisa Gillmor
The Mayor's first notable meeting occurred on May 9 when she and Irvine Company's Carlene Matchniff met to discuss the Freedom Specific Plan. On May 10, she had a pre-press conference prep call with The Related Company's Steve Eimer and Related's lobbyist Jude Barry. Three days later she interviewed with Bloomberg News regarding Related's City Place project (now known as Related Santa Clara) and on May 15 she attended a press conference for the project.
SPONSORED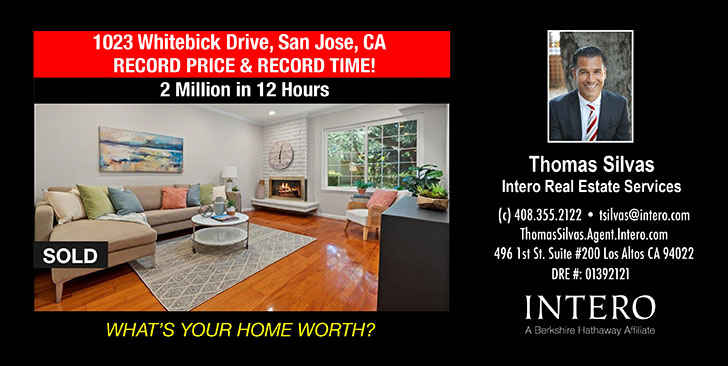 On May 14, Gillmor met with Republic Metropolitan's Bob Mendelsohn and Mezzetti Law Firm's Rob Mezzetti about the "transit project," which is likely the Santa Clara University housing project near the CalTrain station.
A meeting regarding Portuguese relations with Council Members Debi Davis, Kathy Watanabe and a handful of Portuguese dignitaries occurred on May 15. On May 17 she had a phone call with Adam Thompson of the Old Quad Residents Association about the Gateway Crossings project, a high-density, mixed-use project with up to 1,600 residences, a full-service hotel, 25,000 square feet of retail, open space and a park.
On May 23, Gillmor had an "interim audit meeting" with Maze and Associates and later that day met with Huawei Technologies regarding "Huawei Technologies USA's footprint in Santa Clara."
She ended her month meeting with Randy Gerston with Kylli, Inc. and John Elwood about the Kylli mixed-use project, located off Tasman Drive and Great America Parkway. Elwood is listed as being with Santa Clara Police Activities League, but he is also the Bay Area Vice President of Operations at Rudolph and Sletten.
District 1: Kathy Watanabe
Watanabe's first meeting occurred on May 4 with resident Judith Lockett regarding "non-profit assistance for those in need." She also recorded a meeting with Thompson that occurred with resident Rob Meyer about Gateway Crossings on May 13 and a meeting with Eimer and Davis at the Related Santa Clara office on May 14. Her final notable meeting occurred on May 30 when she had a meet and greet about ZGC Capital Corporation with the Mayor of China's City of Xuzhou Zhuang Zhaolin.
District 2: Raj Chahal and District 5: Vice Mayor Patricia Mahan
Mahan and Chahal only listed public meetings and events in May.
District 3: Karen Hardy
Hardy had a single meeting of note. On May 14 she met with Marie Mayer of the El Camino Real Advisory Committee regarding the development on Coleman Avenue. Although not directly stated, it was likely the Gateway Crossings development.
District 4: Teresa O'Neill
As in months past, many of O'Neill's meetings were regarding Valley Transportation Authority (VTA), where she sits on the board as a representative for Santa Clara. On May 7 she met with Lou Mariani, the owner of Mariani's Inn and Restaurant and member of the Santa Clara Chamber of Commerce Government Relations Committee, about the Santa Clara Chamber of Commerce Government Relations and transportation concerns.
On May 8, she took a call with resident John Moore about a Silicon Valley Animal Control Authority (SVACA) issue. O'Neill also represents the City on SVACA's board.
On May 14 she interviewed with Santa Clara University (SCU) student Catherine Newcomb about sustainable energy costs. She recorded meetings with resident Raymond Kehoe about street repair on The Alameda, resident Bob Brasher about traffic management practices and Republic Metropolitan about upcoming VTA meetings.
She also notched a meeting about Gateway Crossings with Meyer and Thompson on May 15. She recorded a second meeting with Meyer and Thompson on May 17.
A day later, O'Neill had three separate phone calls about the "Republic Student Housing Project," one with VTA's Director of Real Estate and Transit-Oriented Development Ron Golem, one with SCU's Assistant Vice President of operations Chris Shay and Rod Diridon, Sr., who is serving as a representative for the project, and one with Diridon.
O'Neill had a phone call about the Santa Clara Convention Center and Visitors Bureau with the South Bay Labor Council's Ben Field, a call with Santa Clara Unified School District Board Member Jim Canova regarding the Assembly District 25 election and a call with SV@Home's Matthew Ried about Gateway Crossings on May 20.
On May 24 she met with Recreation Commissioner Tino Silva to discuss parks and recreation, PAL, development projects and city government. Her last meeting of note was with resident and Chair of the Salary Setting Commission John Sontag to discuss volunteer opportunities in Santa Clara, the salary setting commission process and Leadership Santa Clara program.
District 6: Debi Davis
Davis' only meeting not already listed was a May 29 lunch meeting regarding Santa Clara updates with Cynthia James. Listed as part of James Consulting, James is the lobbyist for SummerHill Homes and California's Great America, according to her most recent lobbyist report.
Visit http://santaclaraca.gov/government/public-calendars-of-certain-city-officials to view all Council Member calendars in full.
SPONSORED