The juxtaposition is startling. An image of designer handbags beautifully arranged and posted on Westfield Valley Fair's Instagram page. Next to the image is verbal criticism from followers angry about the mall's implementation of parking fees for employees.
"FREE EMPLOYEE PARKING!!!" posted one person.
"Need employees to foot the bill for your BILLION dollar renovations or what? Think about it guys! Employees who work minimum 4 hour shift: $3/day or $40/month. Customers who don't want to pay for parking at all so they rush through the mall and skip shopping opportunities that hurt businesses to save money on parking for 2 hours: FREE," wrote another follower.
SPONSORED

The link to Westfield's image was disabled the next day.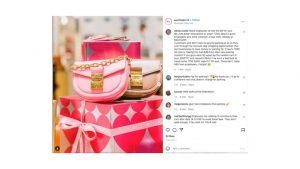 Social media is just one of the many fronts employees have used to attack Westfield Valley Fair since the mall announced it would be charging employees a monthly parking fee as part of its "controlled parking plan."
On Feb. 20, the employees also took their demands to the street, holding a protest on Stevens Creek Blvd., across the street from Santana Row.
"I think more and more people need to realize how these corporations like Westfield and many other corporations, whether in the mall itself or the actual mall corporation are overall showing a lack of care for their employees and showing more care towards profits," said Michael, a Macy's employee. "When you disregard your employees and say you know what, we're not going to pay him a higher wage. We're going to go the minimum for a reason. And then we're going to agree with Westfield Mall. We're going to charge $40 a month for parking. It's got to get stopped. It's got to get talked about."
Pierre Truong, who has worked at the mall for more than 10 years, is worried about what happens if employees let the parking fees slide.
"This whole money thing, it's going to get worse too, because eventually they're going to be like, 'Oh, it's only $40. Oh, it's $80 now. Oh, it's $200 now.' Where are all the workers going to come from?" asked Truong.
Critics have said that if employees don't like it, they should find another place to work. Truong says it's not that simple.
"Most of the people that work here, we don't just work here because it's a quick job. Some of us really love our jobs. Some of us really have a passion for what we do," said Pierre. "We're not looking for a big grand job at Facebook, Twitter. Also, most of us are just young people in college just trying to get by. A bunch of young high school students trying to get by."
When asked, a Westfield spokesperson said they would not talk about the "controlled parking plan" at this time, but did offer support to the protesters.
"We support the right of employees who work at the center to voice their opinions, but we remain committed to our controlled parking plan," said the spokesperson.
For the employees' part, their demands are simple.
"Free parking passes for all mall employees. Do the right thing Valley Fair. Take care of the people who take care of your guests," read the protest flyer.
SPONSORED