On the evening of Nov. 9, educators gathered at Books Inc. Santa Clara to munch on refreshments, sip beverages, and of course, browse through books, toys, games and potential holiday gifts. Each educator went home with a canvas tote bag filled with swag such as book posters, teaching guides for selected books and a booklet of recommended reading for young people.
"No other Books Inc. store is doing Educator Appreciation Night besides the Santa Clara store [this year]," said Robin Stern, the store's children's specialist. "It's Educator Appreciation Night because we love our educators. The people who are coming would be anybody working with schools or anything that has to do with education, and this includes teachers, staff at schools, professors, homeschoolers, tutors, librarians, paraeducators and anyone who has an impact on our students. I want our guests to know they're appreciated and we want them to have a relaxing evening with wine and food and giveaways from our publishers. There are lots of freebies, including signed copies of books that are being given away as prizes."
That evening educators could purchase almost anything at the store for a discount.
SPONSORED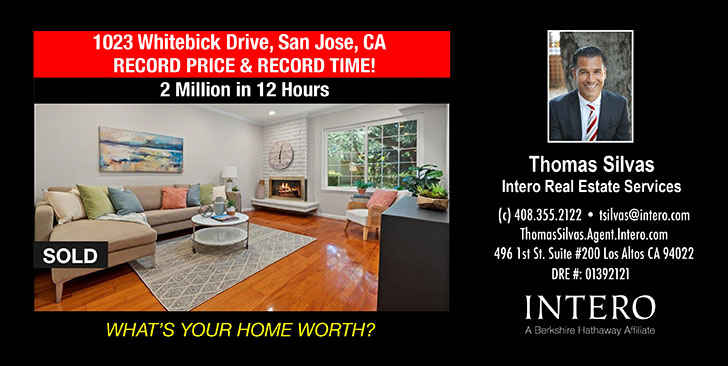 "Our usual educator discount applies to materials for use in the classroom," Stern said.  "On Educator Appreciation Night, the discount applies to everything in the store, for example, holiday gifts or fun things for themselves like cool socks. The discount does not apply to newspapers, magazines, and gift cards. We offer free gift wrapping, which we always do. [For this event], our Teen Advisory Board is doing the gift wrapping."
"I came here today to shop for my family; I was looking at the children's books," said Karen Gee, Professor of Psychology at Mission College. "I like supporting educators and bookstores. I think it's important for people to remember that education is important and worth the investment, that it doesn't just happen all by itself.  The pumpkin chocolate chip cookies here are excellent."
Chris Allan, a fifth-grade teacher at Kathryn Hughes Elementary School, showed off a stack of books she planned to purchase for her classroom and her son. She thought it was great of Books Inc. to host an event for educators.
"I look for books that'd interest students for that year; every year brings me kids that have different interests than last year," said Allan of the books her students read. "We just read 'Wonder' and 'The Julian Chapter' by R.J. Palacio. We just started another book called 'Animals Nobody Loves' by Seymour Simon. We read constantly in my class. We review books. We talk about books. We're working on a book ad project."
Santa Clara's Books Inc. store is located inside the Santa Clara Square Marketplace at 2712 Augustine Dr. #120.