"On March 24, 2002, at 4:30 p.m., officers made what appeared to be a routine traffic stop of a vehicle in the area of Pomeroy and El Camino Real. We know there is no such thing as a routine traffic stop," begins Santa Clara Police Department Chief Michael Sellers as he retells the harrowing story of how Officer Bryan Sterkel with the Special Response Team became the first (and only) SCPD member to receive the Medal of Valor.
To evade the police, the occupant of the car that had been stopped fled on foot, with the police in pursuit. The suspect grabbed a six–year–old boy who was outside playing and used him as a shield.
Holding a gun to the boy's head, the suspect threatened to kill him, saying, "Back up or I'll do it." The boy, Dylon Walter, was crying for help and pleading to go home; the suspect refused to let him go.
SPONSORED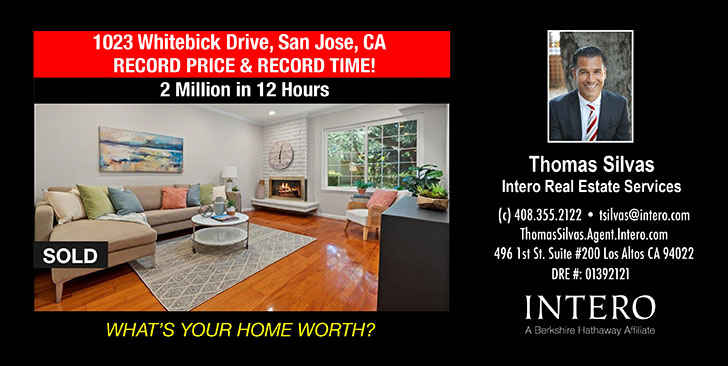 Officer Sterkel, who had responded to the crime scene, got behind and within a few feet of the suspect as other officers kept him distracted. Monitoring the life–and–death situation, Sterkel determined that deadly force was the only option and fired several times, instantly incapacitating the suspect. He grabbed Walter and ran to safety with him.
"Officer Sterkel's actions no doubt saved Dylon's life and removed the threat to other officers and innocent citizens as well," says Sellers at a private SCPD awards ceremony honoring Sterkel and 20 other SCPD officers for their outstanding service to the community.
The May 14 ceremony, held in the City Hall Council Chambers and attended by police officers, their families, and city dignitaries, opened with a moment of silence in memory of San Jose Police Officer Michael Johnson, who was shot and killed March 24 as he responded to a police call for assistance. In the last ten years, 1,466 officers in the U.S. have died in the line of duty, averaging 146 per year (www.nleomf.org/facts/enforcement).
Though previously honored, Sterkel was awarded the SCPD's newly designed Medal of Valor. But Sterkel's story doesn't end here. Walter's older brother, Riley, had recently found Sterkel's wife on Facebook and contacted her.
"…if it wasn't for Brian, my brother would not be here today, nor would I be the man that I have become over the years. I will be starting the police academy for the Alameda County Sheriff's Office….My graduation date is set for the 15th of July and I would love if you all could make it, considering that Brian is the reason I'm doing what I'm doing," wrote Riley Walter to Sterkel's wife.
As a surprise to Sterkel, Dylon and Riley Walter attended the police awards ceremony to personally thank him for saving Dylon's life. Sterkel and Sellers plan to attend Riley's graduation. Now in college, Dylon also hopes to enter law enforcement.
"I'm really proud of my dad, and I'm happy he signed up with the police academy," says Sterkel's 12–year–old son Ethan.
"Each of you should be very proud of yourself," says Sellers to the 21 officers honored during the 2015 National Police Week awards ceremony. The officers are members of the Nuisance Suppression Unit, Special Enforcement Team, Burglary Call, and Homeland Security/Special Events.
Distinguished service awards were presented to Sergeant Raymond Carreira, Sergeant Scott Fitzgerald, Lieutenant Brian Gilbert and Sergeant Nicholas Richards.
Framed certificates of commendation were awarded to Sergeants Richard Fitting, Greg Hill, and Anthony Parker; Officers D.J. Bell, Gregory Deger, Jamie Ellis, Aric Enos, Tyson Green, Stephanie Knight, Eric Lagergren, Cuong Phan, and Peter Stephens; Detectives Johnny Fanucchi and Loi Filo; Senior Dispatcher Naomi Dale; and Dispatcher II Chris Schiller.
Award nominations are made by SCPD members who take note of special police work. The awards selection committee, composed of department personnel and headed by Assistant Chief of Police Dan Winter, acts on the recommendations.
SPONSORED