Contrary to what you may have heard to the contrary, classical music is alive and well. You don't have to look any further for confirmation than pianist Hans Boepple's standing-room-only concert on Oct.4 at the Santa Clara University Recital Hall.
Boepple has been teaching at SCU for 35 years. He also has a formidable reputation as a performer – starting with his debut with the Los Angeles Philharmonic Orchestra at the age of 10. And he gets rave reviews whenever he performs.
He was First Prize winner in the International J.S. Bach Competition in Washington, DC, prizewinner in the Kosciuszko Chopin competition, and is a six-time winner of the Coleman Chamber Music Award in Los Angeles. And he's performed across the U.S. from the Long Beach Symphony, to the Metropolitan Opera House Orchestra, and locally with Nova Vista Symphony.
SPONSORED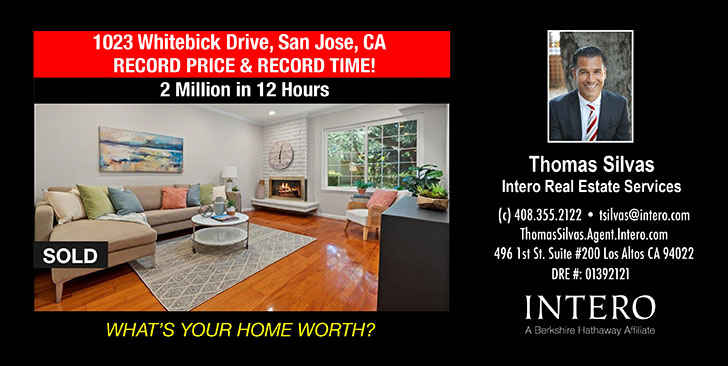 Boepple's playing combines crystal clear clarity with rich expressiveness. No matter how many times you've heard a piece, when you hear Boepple's nuanced performance you experience it anew.
In the Oct. 4 concert, Boepple combined both old and new to create a memorable evening. In addition to foundation stones of the piano repertory such as Beethoven's "Les Addieux" sonata (Op. 81a) and Chopin's Ballade No. 1 in G minor (Op. 23), Boepple's program included three delightful 2014 tone poems from "An Introduction to Fine Tea," by contemporary composer David Tcimpidis, who teaches composition at New York's Mannes School of Music.
These impressionistic pieces – the composer calls them "etudes" – are each based on a different variety of tea, with each one so vividly described by the music and brought to life by Boepple's interpretation, you could almost taste it. Boepple closed the evening with the moving simplicity of Chopin's Prelude in E-minor (Op.28 no. 40) which, he noted, is one of his favorite pieces.
Too often we forget that at SCU we have the opportunity to hear great music and great musicians within a few minutes' drive. The university offers concerts almost every week – including noon and late afternoon performances – at affordable prices that range from free to $15. It's a great opportunity to hear classic works as well as to experience something new. Visit scupresents.org to see what's happening.