As a child, San Jose artist and owner of Santa Clara's Studio Bongiorno, Phil Bongiorno, found himself defacing the weekly TV Guide, drawing mustaches and sideburns on the cover to enhance the image.
In later years, Bongiorno, who says he failed art class, left high school and spiraled into despair, using drugs to enhance his burgeoning alcoholism. It was a dark time for Bongiorno, but at age 20 – over 30 years ago – he checked himself into recovery and life started to change.
Although he spent years in the car business, he always created, but refused to call himself an artist, saying he didn't encompass the idea of what he believed an artist was. It wasn't until the early stages of Facebook, when he ran out of personal photos to post, Bongiorno began uploading images of his artwork. The positive feedback he received gave him encouragement to continue on the artist path.
SPONSORED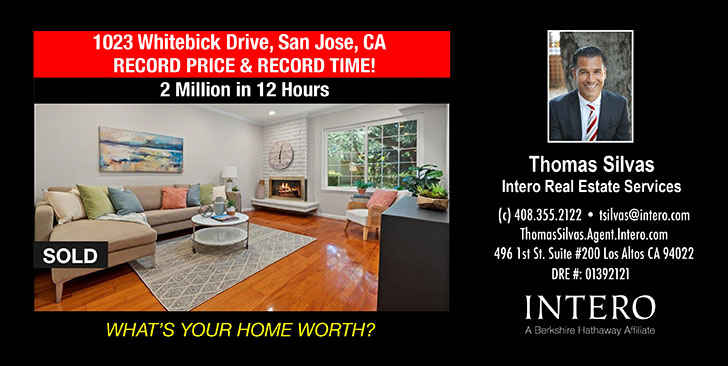 "I can draw, but I can't paint, and that is what wouldn't allow me to say I was an artist," says Bongiorno. "I started to mess around and use spray paint on canvas. I used different solutions and solvents to make it dissolve and incorporate things like coat hangers and sticks to splatter and spray the paint. Then I came up with the idea of using a turkey baster and it brought on another dimension and gave my work a 3D aspect that it never had. I find it to be really unique. I don't know anyone who does what I do."
Bongiorno says he creates, "whatever strikes me in the moment. Many times what I do is build layers. I find that I generally start from the darkness and gravitate toward the light. I try to strike a balance between dark and light, sometimes one more than the other. I can't say until I'm done but it's usually based on something brewing within. I consider my expression to be like a volcano. If I don't get some of these things out there I'll just erupt. I have to let off the steam and there's nothing better than to do it in many forms; whether it be holding my camera, or drawing, or writing or the assemblages I do. They're all different forms of release of creativity. I find I usually paint when things are darker and I photograph when things are lighter."
Bongiorno, who is red and green colorblind, also takes stunning photographs of local cemeteries – many of which are sold at Studio Bongiorno.
"There's something about the studio being across from the cemetery that's the ultimate reality for me," he says. "It just is. We're all heading there and some people don't want to face that. I embrace it because I might end up there in 30 years; I may end up there in 30 minutes. We don't know, and having that outlook makes me embrace life while it's here because nobody knows when that will disappear … Cemeteries are a thing of beauty because they encompass all of life. You have life, you have death, you have heaven, you have hell, you have happy and you have the beauty of sadness."
Not only is Studio Bongiorno a space for Bongiorno's art, it's an eclectic mix of local artists, including painters, photographers and jewelry makers. It also tackles thought-provoking subjects in its shows – everything from power struggles to environmental issues.
Studio Bongiorno is at 500 Lincoln St. in Santa Clara. Bongiorno is there to greet guests and discuss art Monday and Tuesday from 10 a.m. to 6 p.m., Friday and Saturday from 11 a.m. to 8 p.m. and Sunday from 10 a.m. to 2 p.m.