While families were huddled around their dining room tables, giving thanks for everything they have, there were many who spent the holiday alone. They may not have had a place to go, the funds to put together a feast, or the ability to cook a meal this holiday season. Enter the Marsalli family.
For the last six years (this year being the seventh), the Marsallis have gathered together at St. Clare Parish Hall off Lexington and Lafayette streets to give thanks while serving others. It's a tradition that keeps giving, as each year the amount of people they serve has grown.
Patriarch Larry Marsalli has always said that it doesn't matter where someone is from or what their story is, but if they need a place to go, a warm meal and a friendly smile, they will always be welcome. This year was no different.
SPONSORED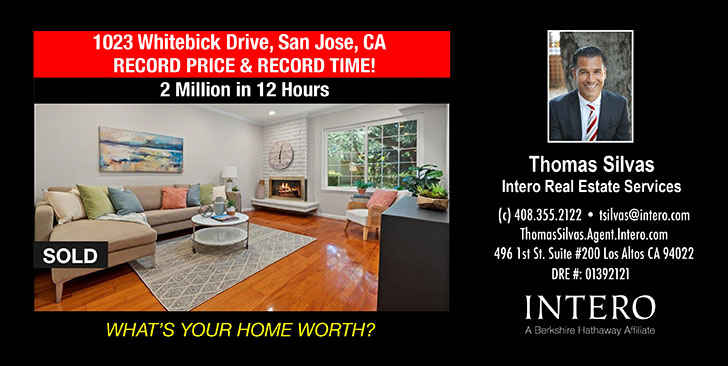 Violetta De La Parra arrived with her six-year-old daughters, Dasha and Neisha Chirinos, to partake in the holiday tradition.
"We're so happy," she said. "It's our first time. We're living at the shelter, Homesafe in San Jose, and there was a flyer there. I have no family here and I have no one to go to, so it was perfect. I never expected it was like this. It's so beautiful."
De La Parra wanted to give her daughters a Thanksgiving, but was unable. After finding out about the Marsalli meal, she knew it would be a place where they could go and "give thanks to God for everything we have – a lot or a little."
After feasting on turkey breast with all of the Thanksgiving sides – mashed potatoes, cooked vegetables, cranberries, salad, stuffing, and dinner rolls – the family picked their favorites from the dessert table.
"I had apple pie with ice cream," said Neisha.
"I had a cookie," said Dasha, who also said that everything was "pretty good."
The girls took chocolate cupcakes with festive orange frosting with them as they exited the hall and returned home. It was a meal that they won't soon forget.
"Thanks to everybody who was volunteers and for everything they did for us because we are people who really need something like this," said De La Parra.
It's the families like De La Parra's that make the Marsallis continue cooking. They spent Monday through Wednesday preparing, and the first group arrived at 5 a.m. on Thursday to start seasoning and cooking the over 30 turkey breasts. Just before noon the doors opened and a steady stream of hungry people began walking through the serving line. As with years past, the family continued to serve meals until they ran out of food.
The Marsalli Family Foundation is a 501(c) non-profit organization. For additional information or to donate to next year's meal, email turkeydnr@gmail.com.