Much needed rain showers were good news that did nothing to dampen the spirits of San Francisco Giants fans watching the victory parade in San Francisco on Halloween, celebrating the baseball team's third World Series championship in five years.
Nor did the showers dampen the little spirits in Santa Clara at the Walter E. Schmidt Youth Activity Center—renamed YACville for Halloween. The costumed youngsters and their families gathered from 3 p.m. to 6 p.m. to celebrate the ancient Celtic festival when the souls of the dead, whether saints or sinners, were said to return home to Britain and Ireland.
On this October 31, the little devils, ghouls, and other spirits that haunted YACville looked more cute than scary.
SPONSORED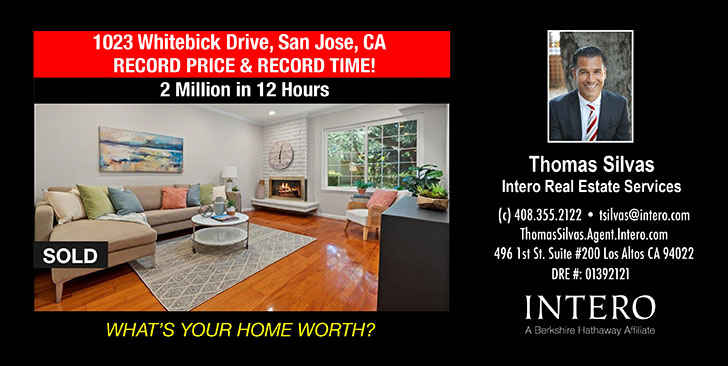 "It's the best Halloween party ever! It is, isn't it? It's so cute!" says Susan Diatte, Cultural Arts Supervisor for Santa Clara and one of three judges for the annual YAC costume contest for pre-K through fifth graders.
"I'm honored to be a judge. Is it going to be easy? No. They're all so cute," says city Recreation Manager Patricia Lord, also a judge.
In the pre-K and first grade line up on stage, best costume winners were 20-month-old Isabel, a golden duck; two-and-a-half-year-old June, a red-headed mermaid; and five-year-old Parnika, a blue-gowned Miss Universe.
The second and third grade winners were a Lego man, Harry Potter, and Jamie as a computer game character called the Wither. Fourth and fifth grade winners were a devil, a nerd, and ten-year-old Mia as Lois Lane, Clark Kent's sweetheart. Mia's two-year-old brother Tyler made a mighty cute Clark Kent, whose dark-rimmed glasses disguised the fact that he was really Superman.
"Judging was tough, real tough," confides Parks Division foreman Robert Komenvich, the third judge. "We went by originality and the thought put into the costumes."
Onstage before the costume contest, the children were entertained by a magician and by Teacher Sean's Music Factory. Teacher Sean closed his performance singing Michael Franti's "Say Hey, Giants, I Love You."
Other activities for the spirited crowd included trick or treating along the main street of YACville, cookie decorating, a bounce house, and a pumpkin walk. Madison Givens, Miss Santa Clara 2014, and Tiah Esquibel, Miss Santa Clara's Outstanding Teen 2014, posed for photos with princesses, gypsies, and even a gorgeous black and orange (the colors of the day in all ways) Monarch butterfly.
Parents came in costume, too. A witch in all black, Melinda Tarnai-Varga and her husband, a dark Lord of Evil, accompanied their daughter, who was the prettiest six-year-old pirate ever to plunder the high seas.
"It's our first time to celebrate Halloween. We just decided to have fun," says Tarnai-Varga, who moved with her family to Santa Clara two months ago from Hungary, which borders Count Dracula's home country of Romania.
"I appreciate everybody being here—the fire and police departments, library, volunteers from middle and high schools and San Jose State University, and all the recreation staff. The party takes three shifts of volunteers," says Department of Parks and Recreation Supervisor Gayle Ichiho. "The Santa Clara community is very lucky to have a party every year that's subsidized by the City as part of our programming."
Say Hey, Santa Clara, We Love You!