At a Peninsula Wearable Arts Guild (PenWAG) meeting, a member's most gratifying moment just may be when she models her latest wearable art creation before her peers and gets ooos, ahhhs, applause and praise.
"Show and Tell is the favorite part of the meeting for some of us," said member Judi Seip. "I think of not only 'How did you do that?' but also 'How were you inspired? How did you think of creating this?'"
An informal fashion show begins each monthly meeting of PenWAG. It gives fabric artists the opportunity to show off their handmade wearable art before an audience that is appreciative of the creativity and efforts behind the finished fashions.
SPONSORED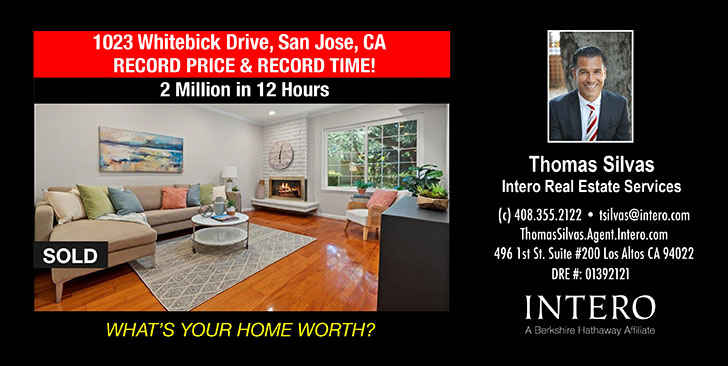 "It was fun. There would be lots of comments like 'Wow! That's cool!'" said Seip, recalling times when she modeled her creations. "I felt proud of being able to create something that I was pleased to show off, something that was unique, and answer questions about it."
The October Show and Tell included children's vests that PenWAG members are making for Next Door Solutions to Domestic Violence, one of several causes PenWAG's approximately 140 members support.
Michelle Paganini, one of about 15 models that morning, wore an upcycled denim garment.
"PenWAG really helped me launch a business," said Paganini. "The speakers are inspiring. I learned that fashion is the second-largest polluting industry on the planet, so I launched a green fashion business in 2015."
"But first, I went back to school. I entered the fashion design program at Cañada College," said Paganini (www.paganoonoo.com). "People really want to upcycle but they don't know how to do it, how to deconstruct and reconstruct."
PenWAG began about 25 years ago in the early 1990s by several Bay Area women who  valued creativity in sewing and designing and wanted to connect with other people with the same interests.
"The creativity here is through the roof. The people are great," said member Arlene Rose from Santa Clara, whose recent project is repurposing men's shirts for women. "Hanging around people who love to do the same thing is so inspirational. It makes me think outside the box. It affects all aspects of my life, not just sewing; it brings creativity to what I do."
"We have new workshops every month with experts in different forms of art. We're constantly upgrading our skills, whether a beginner or expert," said PenWAG president Florence Creighton.
Monthly guest speakers are well-known in the international wearable arts community. John Marshall discussed Japanese textiles and led a workshop in October, followed by fiber collage artist Marcia Manzo in November. Dec. 9, 10 a.m. to 1:30 p.m., is the annual holiday potluck with a stashorama—a sale of fabrics and sewing items donated by members who no longer need the them.
PenWAG, a nonprofit organization, meets the second Saturday of the month (except October) at the Campbell Community Center, Roosevelt Room (Q-80), 1 West Campbell Ave., Campbell. For information about PenWAG, visit www.penwag.org.
"When you go into the meeting, there's such a creative spark that you can feel it when you walk through the door," said Santa Clara resident Lona Ingraham, a member since 2012, whose artistic talents go beyond fashion to such unlikely projects as creating a striking steer-head wall mask out of dryer lint.
"It's a club in which you bring your own talent and skills, and you get the inspiration and spirit of creativity and support to finish all those projects you've always wanted to complete," said Creighton. "One of the things about sewers is we'll start a project and never finish it."