With his parents in the audience, Chef Ming Tsai created three different dishes – a salad, main course and dessert – for a packed kitchen at Macy's Valley Fair on May 21.
Tsai, the owner and chef at Blue Ginger and Blue Dragon in Massachusetts, top four finisher on the Next Iron Chef America and host of Simply Ming on PBS, kept the audience laughing with self-deprecating and cultural humor as he shared his culinary creations.
"We're going to make three things," he said. "First, we're going to make a salmon salad with orange segments and zest. Then we're going to make a delicious shiitake parmesan slider. Then we're going to end with an almond oatmeal cookie ice cream sandwich."
SPONSORED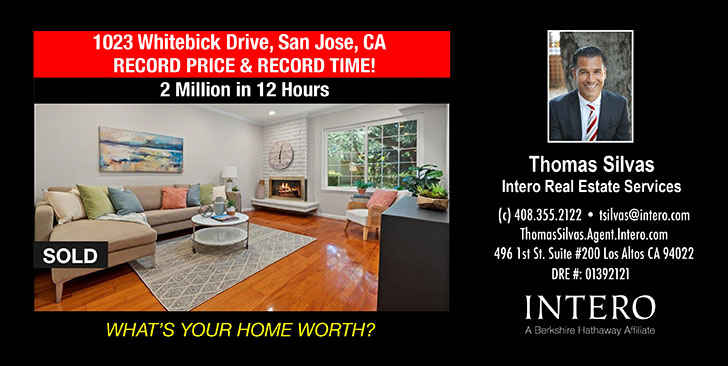 Tsai gave tips and tricks throughout the hour-long demonstration, including instructing the audience to demand to smell fish on parchment paper before purchasing it from a fish monger or grocery store. "If you're smelling any fish and it smells fishy, move on," he said. "It should smell like the sea – that saline, beautiful, fish smell; not fishy stuff. Same for scallops, same for crabs, same for any seafood; always smell it. If they're not willing to do that for you then move on."
Further, Tsai was adamant about chefs having the proper knives and knife techniques. While jokingly shopping the Kyocera brand, he mentioned that all knife work is done with the thumb and index finger, and that fingers on the hand holding the product should be curled under the knuckle, in a "crab claw," to prevent cuts. He also said it was imperative for all cooks to have sharp blades, and demonstrated how to determine if a blade is sharp enough by dropping a shallot onto his knife.
"If the gravity of your product doesn't stick at least halfway through your knife, your knife is not sharp enough," he said, adding that onion tears come from dull knives because the mist from an onion sprays more when cut with an unsharpened utensil, causing the unwanted tears.
Although Tsai's dessert was an easy-to-make ice cream sandwich, Tsai – who has a bachelor's degree from Yale University in mechanical engineering, master's degree in hotel administration and hospitality marketing from Cornell University and is a graduate from Le Cordon Bleu in Paris – is a trained pastry chef, learning the discipline while spending his summers in France during college.
After the dishes were made, and guests sampled the creations, Tsai signed copies of his book, "Simply Ming in Your Kitchen: 80 Recipes to Watch, Learn, Cook and Enjoy," which was given to attendees who made a $35 purchase in the home store. Each audience member took home the recipes for the three dishes as well as instructions for a Elderflower Boston Bog made with cranberries, honey, lime, vodka, ginger beer and lime.
The culinary event was put on by Macy's Culinary Council. Formed in 2003, the Council is made up of chefs from around the country dedicated to inspiring home cooks to enjoy food at home. Tsai is one of the original members.
SPONSORED