Playing for the first time in two weeks, the Santa Clara Bruins were unable to shake off the rust nor most Spartan tacklers in a disappointing 22-14 loss on their home turf on Friday. The loss drops the Bruins' league record to 3-1, drastically hurting their chances at an El Camino League title. Santa Clara struggled to run the ball effectively with starting tailback Erik Ketton still not 100 percent healthy after suffering an ankle injury against Fremont.
At certain times against the Spartans, the Bruins simply could not get out of their own way. What looked to be a first-down catch on a key third-down play was negated when two Bruins players ran into each other, causing the ball to fall incomplete. On the other side of the ledger, numerous offside penalties on critical third and fourth downs didn't help the cause.
"I don't do a very good job at practice in holding them accountable to those things," admitted Bruins Head Coach Hank Roberts on the offside infractions. "I need to do a better job of holding them accountable and forcing that look in practice and I just didn't."
SPONSORED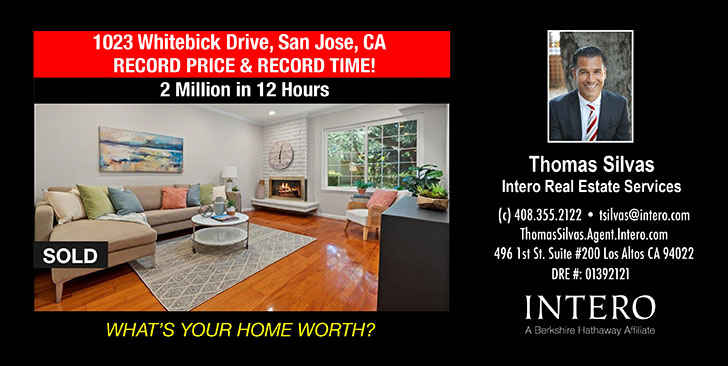 Despite what was an unfortunate first half of football, the Bruins found a way to persevere late in the second quarter. Down 15-0, star wide receiver Nick Garcia stole the show on the final offensive drive of the half. With the ball around their own 30-yard line, Garcia beat his defender down the sideline and hauled in a perfect deep ball from quarterback Christopher Brown for a 45-yard reception. A few plays later it was Garcia again snatching a pass out of the air just inside the back of the end zone for a 20-yard touchdown.
"We knew we had that play [down the sideline for Garcia] early and I just didn't call it," noted coach Roberts. "It should have been called probably the second series and I just didn't call it. That's on me. We knew where their safety was playing and we knew their adjustments too… I just didn't force them into it, so that's on me."
Garcia would add a second long reception down the sideline later in the game for another 40-plus-yard gain. The junior receiver was no doubt the player of the game for the Bruins.
"Nick is just an athlete," chimed fellow wide receiver Seth Everett. "Every single time that ball goes up toward him, I know he's got somebody beat and I know he's gonna come down with the catch."
Trailing by eight towards end of the third quarter, a nice-looking Bruins drive stalled, ending in a 4th-and-goal situation from the 15-yard line. Coach Roberts elected to bypass a field goal attempt to try for the touchdown. Unfortunately for Santa Clara, Brown's fourth-down pass towards Richard Corona would fall incomplete. It was the first of two second-half drives where the Bruins could have added field goals to pull within 22-20.
Late in the fourth quarter, senior linebacker Zaqar Gambles came up with a handsome interception—however, the Bruins were still down by eight points.
"At some point I'm going to learn my lesson to kick a field goal against Mountain View," chuckled Roberts, alluding to last season where the Bruins could have attempted a last-second, game-winning field goal attempt against these same Spartans. "I thought we had a look that I liked towards the end zone. Should have kicked a field goal. We had a punt blocked and that scared me out of a lot of [special teams] stuff."
The Bruins will look to bounce back this Friday when they host Monta Vista.