Contracts are tools used to create clear lines of intent between parties and to make statements in the contract legally binding.
Recently, it has become public that the City of Santa Clara has not followed best contracting practices when working specifically with Banner Public Affairs—therefore not protecting itself and Santa Clarans.
In a memo sent on Oct. 26 to the City Council, City Manager Deanna Santana details the conclusions she found regarding "Contract Development and Administration." She concluded a City contract was employed when a Stadium Authority contract should have been used—since the contract detailed 49er- and Levis' Stadium-related work. Further, Banner's work was authorized before the contract was signed—their work was to begin in April but the contract was not final until July.
SPONSORED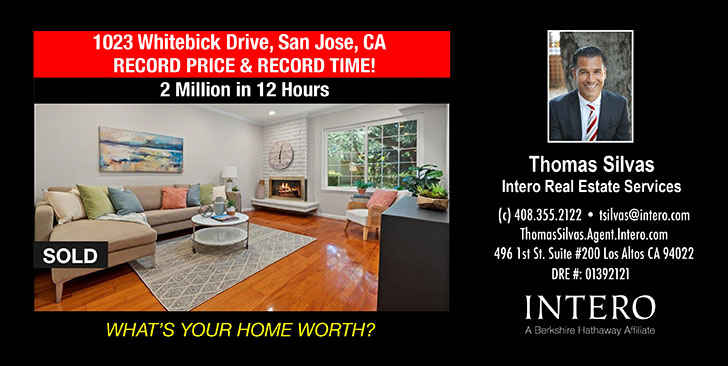 According to an email from Banner partner Peter Hillan, the City of Santa Clara "has a complicated contracting process" and "took an extraordinarily long time to process the contract."
However, Banner proceeded to work because "the City of Santa Clara staff asked Banner to do so and they authorized the work," said Hillan.
Perils of Working Without a Contract
By working with Banner prior to an official contract, the City placed itself in multiple dangers. Most worrisome is the money involved. Without a contract in place, Hillan's fee of $450 an hour was not contractually agreed upon—especially since Banner's proposal was for a $99,000 retainer, not an hourly fee.
In the documents and emails acquired by the Weekly so far, we found no other written agreements that could protect the City. Verbal agreements have been known to work in courts, but would the City rely on verbal agreements for such a large contract that was eventually for $50,000?
The City already experienced a symptom of working with Banner without an official contract.
Though Hillan told the Weekly that the City Staff requested and authorized Banner's work, the Weekly obtained an email to Hillan from City Community Relations Manager Jennifer Yamaguma dated Aug. 29 informing Hillan that his time was only partially authorized.
"There are quite a few hours indicated throughout all four of the invoices received that were not authorized through the City Manager's Office; therefore, seeking clarification on how the work was directed," said Yamaguma's Aug. 29 email to Hillan.
"There is a significant disconnect between what was invoiced, what is discussed during our weekly check-ins and what is outlined above," continued Yamaguma. She then directed Hillan to stop work until the issue was sorted out.
Yamaguma sent follow-up emails on Sept. 5 and Sept. 14 after not receiving any response from Hillan on the matter. On Sept. 20 she emailed Alex Maggos of Banner to inform them that she has "been unsuccessful with attempting to reach Pete over the past several weeks on a number of concerns with the invoices submitted."
Interestingly, the City-related work was what Yamaguma said what was approved—not the Stadium Authority work that the contract language directed. This is probably because, though the contract language was for 49ers- and stadium-related work, the contract was a City contract, not a Stadium Authority contract.
The Weekly doesn't have any emails or documents showing that the invoicing issue was resolved by Hillan, but on Sept. 27 he was working again.
Outside Contractual Scope of Work
Another benefit of contracts is that everyone is on the same page. Thanks to a well-constructed contract, the work that is to be performed by the contracted party would be black and white.
However, between the proposal submittal and the final contract, Banner performed work beyond what was detailed in either their proposal or contract, including work on the International Swim Center with Project Finance Advisory, Limited (PFAL).
According to Hillan, "Banner worked under the direction of Community Relations Manager Jennifer Yamaguma and Assistant City Manager Ruth Shikada when Jennifer was out on leave…With Jennifer's lengthy absence, Banner was asked to step in by Ms. Shikada, Interim City Manager Rajeev Batra, Human Resources Director Elizabeth Brown and, occasionally, by Mayor Lisa Gillmor when she was serving as spokesperson for the city."
When it comes to the Swim Center specifically, Hillan said, "Banner was asked by Community Relations Manager Jennifer Yamaguma to review and edit materials for the project."
Are these emailed agreements and directions from City Staff enough to protect the City if the work is not in fact detailed in the contract?
And, is there also a chain of command detailed in an email that the Weekly didn't receive? There wasn't one detailed in the contract and Hillan's comments do not shed light on where the origin of his directions come from beyond Yamaguma.
The Weekly reached out to Mayor Lisa Gillmor for comment on the topic, but did not receive a reply.
This hiccup can possibly be summed up to as "complicated contracting process," but it does raise the question: How many other similar contract relationships does the City have?
[gview file="https://www.santaclaraweekly.com/wp-content/uploads/2017/11/City-Manager-Memo-1.pdf"]
[gview file="https://www.santaclaraweekly.com/wp-content/uploads/2017/11/Re-Invoicing-Questions-1.pdf"]
[gview file="https://www.santaclaraweekly.com/wp-content/uploads/2017/11/RE-You-have-an-invoice-from-Banner-Public-Affairs-LLC-due-on-081717-1.pdf"]