Amazon's expansion and HP Enterprise's (HPE) consolidation plans in Santa Clara are the results of larger commercial real estate trends—trends that are making the mid-peninsula less attractive for businesses, and the South Bay, specifically North Santa Clara and San José, more attractive.
Chris Deline, Director of Research for real estate advisory firm Newmark Knight Frank, calls it a migration.
"The mid-peninsula is over-crowded, high priced, congested," Deline explained. "We're seeing a trend of companies moving down to Santa Clara and San José for price relief."
SPONSORED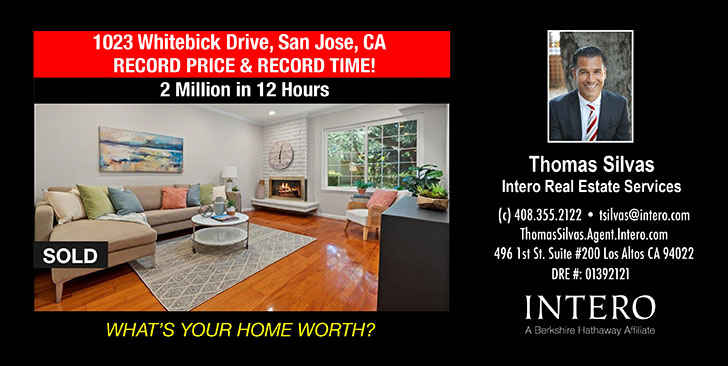 The equation is simple: larger office space for less money. "We're seeing a lot of activity in the Levi's Stadium corridor and around Santa Clara Square," said Deline.
Other factors pushing this migration are anti-development and development-capping policies in Menlo Park, Palo Alto, Mountain View and Sunnyvale in recent years, according to a Q3 2017 study published by commercial real estate firm Savills Studely.
Santa Clara has Silicon Valley's highest percentage of available office space—24 percent, almost twice the area average—and is second only to San José in square footage available—3.5 million sf vs. 4.2 million sf—according to NKF's numbers. Almost 80 percent of that space is north of 101.
Colliers International puts that number even higher, at 27 percent, in its Q2 Silicon Valley Research & Forecast Report. San José and Santa Clara account for 72 percent of Silicon Valley's available office space, reports Colliers, but only 40 percent of the total office real estate. Santa Clara's available office space has more than doubled in the last two years, from 11 percent in 2015 to 24 percent today.
The average price/square foot for the best office space (Class A) is $4.14 in Santa Clara—compared with $7.41 in Mountain View and $8.33 in Palo Alto—and less than the area average of $4.59, according to Colliers.
"There are still good opportunities to get locations that are convenient to VTA, CalTrain," said NKF's Deline. "BART is coming to San José and there are plans to expand Diridon Station transit hub. There are a lot of new apartments, and businesses see the opportunities for employees to live close to work. Businesses see an early opportunity."
Why is transit and new amenity-rich housing so important? The answer is the competition for talent. "From a company's standpoint, because they're able to get a lower price, it gives them the opportunity to customize space to their needs and their employees. You see companies like NVIDIA building new state-of-the-art headquarters. That [environment] goes hand-in-hand with attracting talent."