Santa Clara University students are stepping off campus and signing into Morgan Autism Center's Adult Program for valuable real–life lessons around social justice.
"Making connections beyond the boundaries of their classrooms and our campus, Santa Clara students have found it rewarding to learn with and from the community," says Tam Hixson, Program Director for Santa Clara University's Community–based Learning.
In collaboration with local community organizations and faculty, she co–manages the Arrupe Weekly Engagement Program, to support integration of community engagement into the program. Hixson also co–supervises the Arrupe Internship Program, facilitating paraprofessional development opportunities for interns each year.
SPONSORED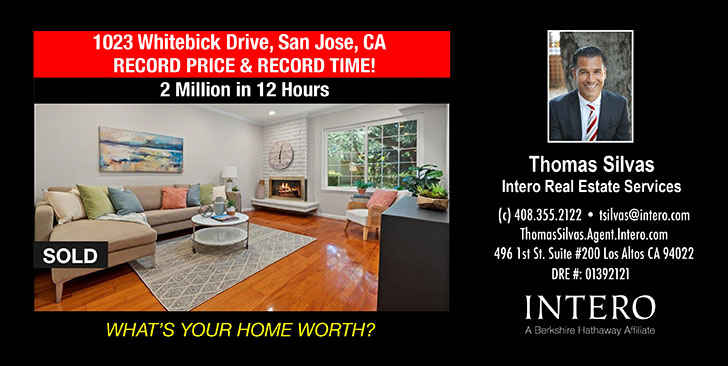 "(This is) an opportunity for them to really get out and learn about the realities of the world that we live in in a very direct and meaningful way," she says.
Since its inception in 1986, similar partnerships have grown from eight community organizations involving fewer than 100 students in 10 academic courses to almost 60 community partners throughout Santa Clara County who host nearly 1,200 students each year. Since 2009, Morgan Autism Center has hosted 22 Santa Clara University undergraduate students.
"It has been an integrated educational experience for students," Hixson says. "You can imagine, the course is the lens we want them to look at that experience with."
For example, juniors Will Holtz and Christina Camoriano are both enrolled in the course Architects of Solidarity for the Winter quarter.
"It's based around working with people in the margins; that's the way our professor likes to say it," Holtz explains. "That entails a lot of things, whether it is the homeless and poor or uneducated or here at the Morgan Autism Center."
They have been visiting every Wednesday for nearly two hours during the course, talking with clients while they have lunch before engaging in music and cooking activities. Santa Clara Senior Emily Campi has been visiting Morgan Autism Center since September through the Arrupe internship program.
"I've had a lot of experience with kids on the autism spectrum specifically, so I just kind of wanted to see what life after childhood looked like for people with these types of disabilities," Campi says. She commits six hours per week in the center's Adult Program.
"She not only helps wherever she is needed, but has also started to implement her interest in health and nutrition by leading small groups twice a week," says Flo Fuller, the center's Community Integration Director. "They are learning about the food pyramid and how to pack healthy lunches."
Adult client Wanda says it has been helpful to her.
"We have been learning even more about foods that are healthy and not healthy, and about how much healthy foods we should eat and not to eat too much junk food or sugar," she says.
Campi is also planning to start new groups soon at Morgan Autism Center about hygiene and boundaries.
"It has been great to see the connection between my academic life and real life, and see it come into action," Campi says.
For more information about the Arrupe Program, visit www.scu.edu/ic/cbl/overview.cfm
Shannon Carr is the communications and social media specialist at Morgan Autism Center in San Jose.