Thirteen high school girls in the town of Bafia in the Republic of Cameroon in Central Africa received the first personal hygiene kits from Santa Clara. They were so excited that they jumped up from their seats in their coed classroom and waved their new, washable sanitary pads in the air, posing for 'thank you' photos to email to Santa Clara resident Susan Stasi, who had single-handedly made the kits and the washable pads. If the girls' cheeks were flushed, it was from excitement, not embarrassment.
Stasi is the founder and CEO of St. Mary di Rosa Academies (SMRA), a Santa-Clara based nonprofit established in 2014 "to improve the quality of educational programs for deaf children and impoverished girls in the Sub-Saharan region of Africa."
"It bothers me that 16.7 million girls are out of school in the Sub-Sahara due to [in part] the lack of toilets at schools," says Stasi, who learned that many impoverished girls drop out of school when they reach puberty.
SPONSORED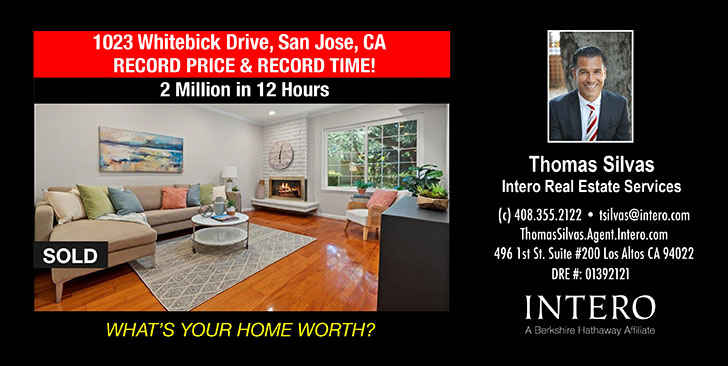 A SMRA team member who teaches at the high school in Bafia, explained that the girls are so impoverished that they can't afford to buy sanitary pads. Instead, they use rags, leaves–whatever they can find–or, in most cases, just stay home from school when they have their periods.
"In my research, I discovered that this is a global problem. These girls are extremely poor, coming from families that earn less than three dollars a day and many much less than that," writes Stasi in an email.
"As I read more about the washable sanitary pads, puberty and poverty, I found that I had uncovered a huge problem that is not a well-known fact in the U.S. When I discussed the problem with some individuals from developing countries, they agreed that when girls reached puberty, everything changed as far as school attendance," Stasi continues.
"I can certainly use help in making the dignity kits, or just the sanitary pads. I would be happy to give demonstrations on how to make these. In fact, I plan to teach the girls and women in Cameroon when I go in May," writes Stasi.
"I can use as many as people make. Each girl should have two – one to wear and the other to launder. My team member [in Cameroon] is asking for a new consignment as she has immediate need for 40-50 girls."
The pattern for the reusable sanitary pads and the dignity kit bag, which contains other personal items as well, is on the Kids That Care Club website: www.kidsthatcareclub.com/service_ktcc.html. To contact Stasi, for information on the diverse programs and projects of St. Mary di Rosa Academies or to make a financial contribution, visit www.stmarydirosa.com. Like and follow SMRA on Facebook: www.facebook.com/stmarydirosa.
Note: Organizations such as the United Nations Population Fund have distributed thousands of dignity kits with personal hygiene items to refugee women moving across Europe.