For the past month, I've spent my evenings knocking on doors to engage with Santa Clara residents ahead of an extremely important City Council election – one which my father, Raj Chahal, is contesting in for re-election. When I have conversations with residents, I'm usually greeted enthusiastically by neighbors who have seen first-hand the work my dad has done to tirelessly represent Santa Clarans on Council. However, occasionally, I meet a resident who asks, "is your dad taking money from the 49ers?" I applaud these residents for asking us tough questions like these that matter. Yet, unfortunately, Mayor Gillmor, who handpicked my father's opposition, has invested heavily in a misinformation campaign, and I want to set the record straight.
No – my dad hasn't taken a single dime from the 49ers or from any corporation, special interest group, or PAC for that matter. In his three campaigns for Council, he's never taken any of these dollars and has no plan to start now. That being said, it is true that billionaires and corporations are spending millions of dollars through independent expenditures on elections in Santa Clara. This spending is not controlled by candidates, but rather PACs that candidates have no control over. On one hand, the 49ers have spent on a slate of candidates including my father, and on the other a real-estate billionaire, Stephen Ross of Related Companies, is backing Mayor Gillmor and my father's opponent.
The difference between my father and his opponent is that my father has publicly condemned the 49ers and billionaires for spending so heavily in our election and has on multiple occasions publicly declared that he does not want the 49ers or any corporations spending independent expenditure in support of his campaign. It's truly reprehensible that billionaires are spending such large sums of cash in our city's election – yes, even the cash that is spent in favor of my father. 
SPONSORED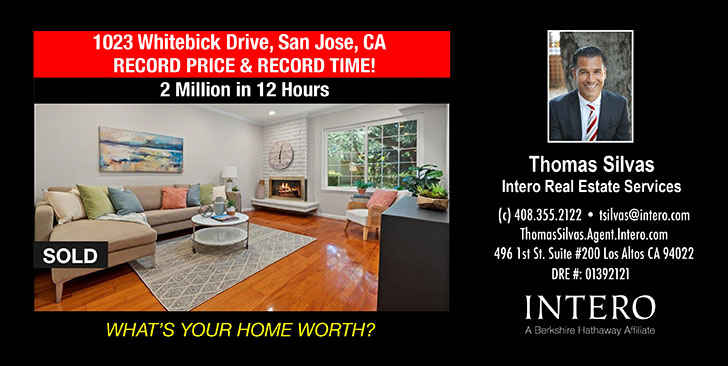 So why do the 49ers keep spending against my father's wishes? This question may leave you scratching your head, especially if you know of my father's track-record which has been historically tough on the 49ers. In 2010, my father opposed Measure J, and was against building the 49ers stadium in our city (Mayor Gillmor supported it). My father vigorously fought to hold the 49ers accountable when there were reports of the 49ers failing to pay workers fair prevailing wages. On another occasion, he challenged the transparency of their accounting system.
However, my father also understands that while he never wanted the 49ers in our backyards in the first place, our City has signed into an agreement with the 49ers that will keep them here for the next 30 years. While holding the 49ers accountable, he has also been willing to work alongside the 49ers as partners to create win-win solutions for the team and our residents. Take for example, my father's work to lift the Mayor's music ban, which has now legalized 5 concerts at the stadium annually which will generate up to $10 million dollars this year to invest back into resident services. 
The Mayor's approach has been different. She invited the 49ers to our City, signed terrible contracts with the 49ers which gave the team far too much power, and after realizing her mistakes began a years long personal feud with the billionaire 49ers owner Jed York. Her personal feud has cost the City's residents millions of dollars whether it's spending money on expensive lawyers or refusing to work with the 49ers even when it's in the residents' best interest. To top it off, she coordinated a misleading Civil Grand Jury report filled with falsehoods and the absence of any concrete findings to falsely paint a picture of her opposition providing preferential treatment to the 49ers.  
The 49ers aren't pouring money to support my dad because they are fans of him – they, like the residents of Santa Clara know of my father's track record of integrity and know that my father can't be bought. Rather, York is spending in this election to stick it to the Mayor, with whom he has a hostile personal relationship with. After all, the amount he is spending in this election is pennies for a billionaire. Let's end the expensive Gillmor-York feud which has cost our residents millions by voting Becker, Chahal, and Hardy to Council this year.