The rumors are true: Beloved restaurant China Delight is scheduled to begin operating in Santa Clara again early next year.
In July 2016, after 20 years as a Santa Clara small business owner, Lisa Chung was forced to close her family's restaurant after the landowner decided not to renew their lease. She said she and her family searched throughout the City, hoping to find another spot to operate, but came up empty-handed. Chung said her family was, however, able to secure a location and reopen China Delight at 6154 Bollinger Rd. in Cupertino.
Although many Santa Clarans followed them to Bollinger Road, Chung, who lives in Santa Clara, said her family always intended to relocate China Delight within City limits and continued looking even after opening in Cupertino. They were unable to find a suitable spot until September of this year when they connected with the owners of the former By-Th'-Bucket Bar and Grill at 4565 Stevens Creek Blvd. and leased the vacated restaurant.
SPONSORED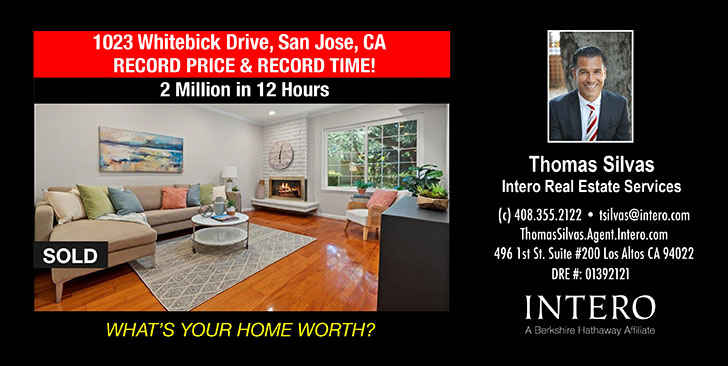 Chung said they are not planning any major renovations to the establishment and the bar and banquet room will remain, but added that they will be remodeling to rearrange the restaurant's seating for a more open dining experience—one that will help create the family atmosphere Chung believes has attracted Santa Clarans to China Delight for the past two decades.
"We believe [Santa Clarans come back for] the family atmosphere of our restaurant," said Chung. "Our kids grew up in the Santa Clara location—walked across the street to Central Park Library to do homework, celebrated birthdays, held their 'first jobs' by helping mom and dad. I remember customers going to college, coming back during holiday breaks, and now they have children of their own. Our food is warm and welcoming—and with the roots we built in Santa Clara, there's a childhood nostalgia to it that brings people back."
[wp-anything-slider setting='SETTING2′]
For months the You Know You're From Santa Clara Facebook page has been buzzing with rumors of China Delight's return, and Chung is floored by the support residents are showing.
"It makes us absolutely delighted to hear [residents are excited about the restaurant reopening]," said Chung. "Santa Clarans are family to us so we're so gracious they're ready to welcome us back home with open arms."
Chung said they hope to open sometime in February and a new business will take over the Bollinger Road location. Stay up-to-date on plans for China Delight's grand opening by following the restaurant's Facebook page, which has been updated to reflect the new Stevens Creek address, at www.facebook.com/chinadelightrestaurant/.