The Santa Clara Bruins were not in Vegas on Friday night, but they were nonetheless playing with house money against the Leland Chargers, one week removed from winning their first CCS playoff game since 1990. Leland was certainly a tough assignment without injured quarterback Christopher Brown, but Bruins Head Coach Hank Roberts had his team ready to play from the opening kickoff.
Santa Clara got the ball first and swiftly marched down the field. An impressive scramble and completion from quarterback Shubham Banerjee to Seth Everett for a first down preceded a 40-yard touchdown run by senior tailback Erik Ketton.
While the Bruins defense would allow a 58-yard touchdown run on Leland's first play from scrimmage, Santa Clara immediately responded on their next drive. A 50-yard kickoff return by Ketton set the offense up at the Chargers' 35-yard line. Another clutch reception on a fourth-and-seven play by Everett helped set up a 15-yard touchdown run by Ketton.
SPONSORED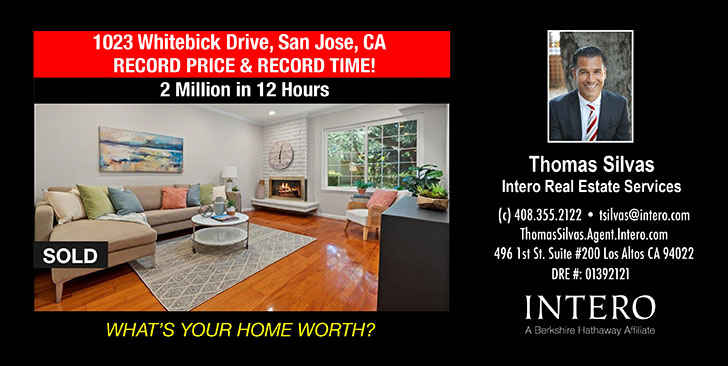 On the following Chargers' drive, a touchdown-saving tackle by Richard Whalen would end up saving the Bruins four points. After Whalen knocked Leland's quarterback out of bounds at the 19-yard line, Santa Clara's defense held the Chargers to a field goal. Santa Clara would take over possession with a 13-10 lead. Unfortunately, that's when things took a turn for the worse. Leland would score on a fumble recovery to go up 17-13 and never looked back. Leland took a 45-13 lead into halftime, eventually winning 52-20.
"We're close, we're close and then we have one mistake and it kind of snowballs from there, kind of like the Wilcox game," admitted coach Roberts. "But Leland, holy crap, that's one heck of a football team. They are going to take advantage of any issue or hole that you give them."
While it wasn't the outcome the Bruins were hoping for, the overall feeling on the sideline afterward was still that of excitement over a terrific season. Winning a league championship game and a CCS playoff game while overcoming numerous injuries is extremely impressive.
Coach Roberts didn't want to use injuries as an excuse, but the fact of the matter is they won their playoff game essentially without three star skill players on offense. Early in the season the Bruins lost half of their one-two punch at tailback when senior Jamaal Joyner Jr moved away. Joyner would arguably have been a starting tailback on most teams in the El Camino league. Prior to the league title game against Cupertino, the Bruins lost key wide receiver and kicker Nick Garcia to an ankle injury. Then they lost Brown in the middle of the Independence game. The Bruins won their first playoff game in 27 years without their starting quarterback, starting receiver and a key tailback.
"This was a great season," commented senior nose guard Dan Pooler. "I just want to thank the coaches for always being there."
According to Pooler, it was Roberts who would help him study, eventually helping him achieve his goal of getting to a 3.0 GPA as a senior.
Pooler and the rest of the Bruins linemen haven't gotten the attention they deserve this season. Senior offensive tackle Kareem Siddiqui was one of the main blockers who helped pave the way for all of Ketton's rushing yards. He also nailed both of his point after attempts filling in for Garcia against Leland.
"I've been playing soccer since I was little so I told them to just let me kick it," joked Siddiqui before going on to praise his fellow linemen for their efforts this season. "We faced so much adversity, two players had to play all five positions this season. Injuries after injuries. But we're a union, we're a family. We have each other's backs."
What was coach Roberts' message for his seniors after their final high school football game?
"I'm going to steal from Jenks High School in Oklahoma, their coach, I think he has ALS and he just retired. He talked to his seniors about the scoreboard defining you, and he said, 'that stuff doesn't define you. Your heart defines you.' And what our seniors have shown, they are never out of it. They constantly fight, constantly perform, not for themselves, but for the guys to the left and to the right of them. Going forward in their lives, that is so valuable. These seniors are going to be great at whatever they choose to do, whether they are garbage men or CEOs. They are going to be great fathers, continue to be great sons and at the end of the day, that's my goal as a coach."