When former prisoner of war (POW) U.S. Navy Commander Everett Alvarez Jr. came home to Santa Clara in February of 1973, the City rolled out the red carpet to welcome him back from Vietnam with three days of celebration.
Alvarez, featured in interviews in the new Ken Burns' documentary, "The Vietnam War," was the first Navy pilot to be shot down over North Vietnam, landing in the Gulf of Tonkin. He is the second-longest-held POW in American history. He survived eight years and seven months of imprisonment and torture, from August 5, 1964, until his release February 12, 1973. (U.S. Army Colonel Floyd James Thompson was the longest-held POW.)
A giant white billboard with red and blue lettering read "Santa Clara Welcomes Home Navy Lt. Commander Everett Alvarez, Jr. We Love You," and flags flew outside homes throughout the City. A two-hour parade on Feb. 25 drew 100,000. Later, a Thanksgiving mass and a 900-plate banquet in his honor were held on the campus of Santa Clara University.
SPONSORED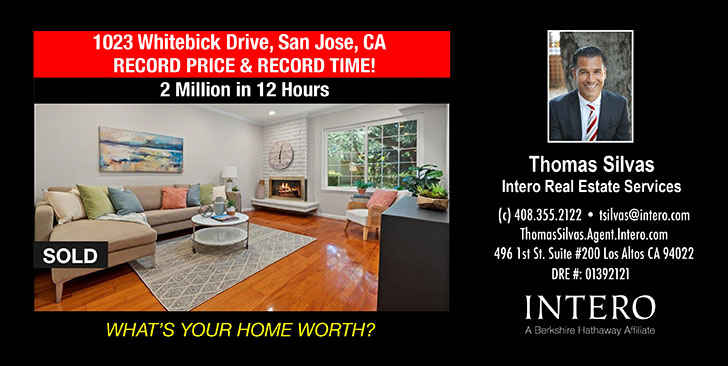 Westwood Park, 2280 Rosita Ave. at Los Padres Boulevard, near where his parents lived, was renamed Everett Alvarez Jr. Park as a permanent tribute. Alvarez, born in 1937 in Salinas, is the grandson of Mexican immigrants. He became a Navy pilot after graduating from Santa Clara University in 1960 with a B.S. Degree in Electrical Engineering.
"We love it here, but I didn't know its history," said Santa Clara resident Rita Merz, at the park with her 20-month-old daughter, Josie.
"Someone mentions a great park, and you just start showing up. But it's nice to know its history. It makes me want to go read up on all the other parks and find out more," said Merz.
"You feel more connected to your community if you know its history," said Mary Boyle, Santa Clara Local History/Genealogy Librarian, who provided inspiration and information for this story. "Chained Eagle," a book Alvarez wrote about his imprisonment, is available at the library.
A San Francisco Bay Area Television Archive maintained by the J. Paul Leonard Library at San Francisco State University has preserved video clips of Alvarez's homecoming: https://diva.sfsu.edu/collections/sfbatv/bundles/218084.
Corrected to read: "U.S. Navy Commander Everett Alvarez Jr." instead of "Lieutenant Commander."